International – Connect Globally
IHIF is connected – globally – and works to help our members make strategic contacts in target foreign markets.
Whether you need export assistance or seek professional services abroad, IHIF is here to help you bridge the gap.
Below is information on some of our formal international partnerships. We have connections in many more places too. More general export/international resources are available in our Resource Center.
---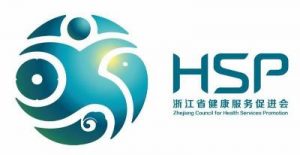 Zhejiang, China – Partnership with Health Services Promotion Council
Pacific World Trade (PWT) – IHIF and PWT work together to help Indiana health science companies explore market opportunities in China and specifically work with governmental and private organizations in Zhejiang Province, Indiana's sister-state. Leveraging the 30+ year relationship PWT has fostered on behalf of Indiana, combined with export guidance and counseling, member companies of IHIF can be assured of a well-researched and supported introduction to the Chinese market.
---


Edinburgh, Scotland – Agreement with Scottish Lifesciences Association
Save the Date
Scottish Lifesciences Association Annual Meeting
October 25, 2018
IHIF will be leading a delegation to Edinburgh for the SLA annual members meeting. This is a great chance to network with SLA member companies, learn about Scotland's life science sector, and meet clinicians and directors with Scotland's National Health Service. Contact
IHIF
for more information!
---
Following Governor Holcomb's recent trade trip to Hungary in 2017, IHIF and the Consulate General of Hungary in Chicago have been working to connect Indiana and Hungarian companies and institutions in order to build stronger relationships between the two countries.
About the Governor's trip and IN-Hungary agreement
Current Leads include:
Control-X Medical is a maker of fully automated medical and veterinarian diagnostic x-ray equipment which it markets worldwide. It is present in the USA since 1990 (Columbus OH).
77 Elektronika is producing blood glucose meters and urine analyzers and is present on the US market via OEM and ODM partnerships with market leading multinational companies.
Sanatmetal manufactures traumatological, spine surgical, dental, joint replacement (hip and knee) prostheses, and a world innovative cardiac diagnostic medical device, WIWE. They would be happy to propose their innovative products also to American patients.
Mediso is developing and manufacturing multimodality preclinical and clinical diagnostic and research systems (PET, SPECT, CT, MRI). In North America, distribution and services of these systems are provided by its affiliated company, Mediso USA (Arlington, VA).
Diagon develops and manufactures complete clinical haemostasis/haematology instrument-reagent systems and IQC/EQC control materials. They sell world-wide via distributors and OEM/ODM partnerships with esteemed multinational firms (Germany, Japan). They also have a portfolio of semi-finished goods supply, technology transfer and localization contracts and strive to enter the USA market. Diagon sources chemicals and raw materials from USA since 1990 (South Bend – IN, etc.).
Femtonics is developing and producing special multiphoton laser scanning microscopes applicable in all scientific academic -, clinical research and medical diagnostic areas. It is outstandingly valuable in field of Life Science due to its exclusive character.
Naturtex is a leading producer of Hungarian goose down/ feather as well as fiber filled comforters and pillows. Committed to improve everyone´s sleep and life quality the "Medisan" line is designed for the use in hospitals and clinics!
To request more information on any of these leads, please contact IHIF at info@ihif.org