International – Connect Globally
IHIF is connected – globally – and works to help our members make strategic contacts in target foreign markets.
Whether you need export assistance or seek professional services abroad, IHIF is here to help you bridge the gap.
Below is information on some of our formal international partnerships.  We have connections in many more places too.   More general export/international resources are available in our Resource Center.
---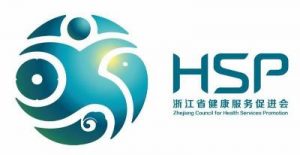 Zhejiang, China – Partnership with Health Services Promotion Council
Pacific World Trade (PWT) – IHIF and PWT work together to help Indiana health science companies explore market opportunities in China and specifically work with governmental and private organizations in Zhejiang Province, Indiana's sister-state. Leveraging the 30+ year relationship PWT has fostered on behalf of Indiana, combined with export guidance and counseling, member companies of IHIF can be assured of a well-researched and supported introduction to the Chinese market.
---


Edinburgh, Scotland – Agreement with Scottish Lifesciences Association
Save the Date
Scottish Lifesciences Association Annual Meeting
October 25, 2018
IHIF will be leading a delegation to Edinburgh for the SLA annual members meeting. This is a great chance to network with SLA member companies, learn about Scotland's life science sector, and meet clinicians and directors with Scotland's National Health Service.  Contact
IHIF
for more information!
---
Following Governor Holcomb's recent trade trip to Hungary in 2017, IHIF and the Consulate General of Hungary in Chicago have been working to connect Indiana and Hungarian companies and institutions in order to build stronger relationships between the two countries.
About the Governor's trip and IN-Hungary agreement
UPCOMING: HungaroMedica – October 11 -13, Budapest, Hungary
No matter which area of healthcare you are involved in, primary, outpatient, hospital care or  rehabilitation, drug manufacturing or distribution, imaging, laboratory diagnostics or medical research and innovation, bring it and showcase it to HUNGAROMEDICA's expert professional audience and the general public interested in health developments.
Learn More – Hungaromedica_folder_2018_Eng
For assistance with this event, please contact the Trade Commissioner, Consulate General of Hungary in Chicago tel: +1 202 848 5288 or https://chicago.mfa.gov.hu/eng
Current Leads include:
Eotvos Lorand University Faculty of Informatics
Presentation: The main research areas of the department are mathematical analysis and numerical methods with emphasis not only on theories but on practice as well. Our focuses in mathematical analysis are harmonic analysis, approximation, differential equations. In particular we have special competencies in various mathematical transforms like Fourier, wavelet, Gabor, polynomial, rational,
dyadic etc. The research fields in numerical methods include discretization, numerical optimization, fast algorithms. On the application side we have successfully developed special adaptive transformation techniques for processing biomedical signals (ECG, EEG).
Mediso Ltd.
Presentation: Mediso Ltd. is a medical equipment manufacturer interested in collaborative research and development programs that are focused on molecular imaging, mainly within the field of nuclear medicine, PET, SPECT and their combinations with other modalities. Applications can range from diagnostic imaging to theranostics, both in clinical and pre-clinical domains. Potential topics could cover
development of imaging techniques, devices, image reconstruction or image processing.
Sanatmetal Manufacturer of Orthopaedic and Traumatologic
Presentation: Sanatmetal is a 100% Hungarian-owned middle-sized company that manufactures and sells traumatological, spine surgical, dental, veterinary implants and joint replacement (hip and knee) prostheses.  The international recognition of our company is earned by its extraordinary product-innovation. The quality of the products is guaranteed according to harmonized European Union legal regulations (ISO 9001:2000, ISO 13485:2003, ISO 14001:2005). Our notifed body is BSI, FDA and EMKI. 75% of our income comes from export, our company is present in 35 countries. WIWE: A Hungarian-owned SME developed and marketed a business cardsized personal ECG device with the greatest knowledge currently available in the world market, WIWE. The CE marked medical device is a two channel, lead one mobile cardiology, which evaluates at clinical level after the one minute measurement. In a worldwide unique way, WIWE can detect the risk of both stroke and sudden cardiac arrest. FDA authorization is in progress.
Control-X Medical Ltd.
Presentation: Control-X Medical, Inc. in Columbus, OH is manufacturer of high quality diagnostic x-ray systems and their components. The company's main R&D activities direct to the motorization and
automation of different procedures used in routine radiographic work to make work flow quicker and safer for busy radiographic suites. The company has been doing business in Columbus, OH since 1990.
MEDICOR Hand Instrument Co.
Presentation: MEDICOR Hand Instrument Co. has been operated as Hungary's leading and one of the world's reputable manufacturers and distributors of medical instruments for more than 65 years. Our
products are sold in several countries around the globe (USA, Western and Eastern Europe, Russia, etc.).
The instruments are made only from base materials complying with the criteria of medical use. Our company manufactures nearly 10,000 different types of surgical and dental instruments, thereby supporting all the fields of human and veterinary medicine.
Owing to the German base materials used for manufacturing and the moulded compounds, the shapes, hardness, flexibility and corrosion-protection properties of finished products meet the strictest market and user requirements.
There are several operations integrated in the manufacturing processes that are designed to guarantee the excellent quality of the released products. In order to enhance resistance to corrosion, every piece is subjected to chemical passivation, as well as corrosion testing in boiling distilled water prescribed by the relevant standards.
In the light of the existing user demands, instruments are manufactured with high-gloss, non-glare satin and various "colourcoded" finishes.
Noviter Ltd.
Presentation: Cooperation in different scientific areas, like: Medical Sciences, Cardiology: Interventional Cardiology, Rythm Disorder, Diabetology, and Neurology
ULTRAGEL HUNGARY 2000 Ltd.
Presentation: Ultragels research field besides the economical manufacturing of the ECG electrodes is the manufacturing of the highly conductive defibrillator electrodes. The main focus of the research is to replace the currently only one time usable high cost (cost demanding) electrodes with a new which can be used at least 10 times.
Which method would be safe and effective to clean the adhesive surface, and still it's adhesive feature (quality) would remain for multiple use (10 times)? With this solution the costs of the consumable
material of the AED defibrillator can be reduced significantly.
Zeno Vision Ltd.
Presentation: Zeno Vision is a Budapest based startup, established by two young Hoosiers, Ryan Eric Gralia (Indiana University alumni) and Adam Istvan Szucs (PhD Candidate, Eotvos Lorand University, Computer Science), focusing on High performance computing. Our engine-based solution is providing access to high-performance capabilities at a workstation grade computer by utilizing graphical
processing units with cutting-edge technology. Our solution has broad application fields and can aid microbiological research with its visualization and analysis tools.
To request more information on any of these leads, please contact IHIF at info@ihif.org