Dan Peterson – Vice President, Industry and Government Affairs, COOK Group, Inc.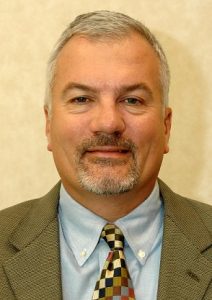 Dan Peterson is vice president, industry and government affairs, for Cook Group Incorporated based in Bloomington, Indiana. Since joining Cook in 1989, Peterson has held a variety of leadership roles in the areas of operations, finance and accounting, and human resources. His current responsibilities involve industry, government, and external affairs. Peterson's primary areas of focus center on policy and programs in healthcare delivery as well as economic, education, and workforce development.
He serves on numerous boards, including the Indiana Department of Workforce Development—State Workforce Innovation Council, the BioCrossroads Board of Directors, the Indiana Health Industry Forum Board of Directors, the Indiana University Research & Technology Corporation Board of Directors, and the Bloomington Hospital Board of Directors, of which he is currently chairman.
Peterson received a Bachelor of Science in biology from Indiana University in 1984 and an MBA in finance from IU in 1989.