2019 Legislative Breakfast
Understanding Innovation and the Path to Market for Biotech Therapies
Wednesday, February 6, 2019
Indianapolis Downtown Hilton Hotel | Indianapolis Room
120 W. Market Street | Indianapolis, IN 46204
7:30 – 9:30 am
Please join us on February 6th for the annual IHIF Legislative Breakfast! This year's program will feature an interactive group exercise following a fictional biotech startup as they face key decision-making points in the journey to bring their discovery from the research bench to patients in need. A discussion panel will look at how and why certain choices are made and audience members are encouraged to draw on their experiences and participate as their own patient advocates.
There is no cost to participate but please register.
CLICK HERE TO REGISTER
Agenda
7:30 – 8:00 am – Registration
8:00 – 8:10 am – Welcome and Introductions
8:10 – 9:30 am – Group Activity and Discussion
Discussion Panel
Moderator: Kristin Jones, Indiana Health Industry Forum
Dr. Kyle Keeney – Elevate Ventures
Bryan Hannon – American Cancer Society, Cancer Action Network
Michael O'Connor (invited) – Eli Lilly and Co.
Dr. Michael Coleman – Theratome Bio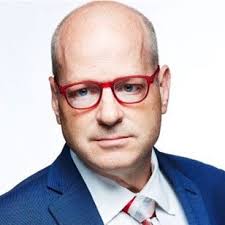 Dr. Kyle Keeney is an Entrepreneur-In-Residence for Elevate Ventures in Southeastern Indiana. An experienced Chief Executive Officer with a demonstrated record of success in supporting innovation in life science and think tanks, I offer the skills to build meaningful partnerships and relationships that cross boundaries to move science-based discoveries forward. With my business development skills and a focus on entrepreneurship, I establish novel collaborations, and foster the commercialization of new technologies and ideas.

A proactive leader, I encourage collaboration and communication, which serves as the foundation for bringing new ideas to fruition. I always seek the opportunity to build new bridges as the means to fostering paths that lead to the emergence of capabilities in the sciences.
Bryan Hannon is the Director of Indiana Government Relations for the American Cancer Society Cancer Action Network (ACS CAN). Working with public officials at the local, state and federal level, Hannon directs policy campaigns to make cancer prevention, detection and research a priority in Indiana. He also serves as the Chair of Tobacco Free Indiana and Raise it for Health, a statewide campaign to raise Indiana's cigarette tax.
Previously Hannon led ACS CAN's grassroots advocacy efforts in Indiana where he helped volunteer advocates connect with their elected officials on various policy priorities including tobacco control, access to care and research funding priorities like the 21st Century Cures Act.
Prior to joining ACS CAN Hannon worked in the Indiana state legislature and served in various capacities for political campaigns and non-profit organizations in Indiana.
Michael brings a wealth of research and new drug development experience to Theratome Bio. He directed multidisciplinary teams at GeneMedicine and Valentis in Houston, Texas, prior to accepting a role with Centelion (a subsidiary of Sanofi-Aventis) as Vice President of R&D. He there led a team of scientists in discovery, process & clinical development, and regulatory affairs. Most recently, Michael was President and CEO of InGeneron, a medical device firm committed to driving personal regenerative medicine therapies. During his tenure InGeneron attained several regulatory approvals in Europe and initiated clinical trials in the US under FDA approval.
Michael has dedicated his career to developing new therapies, ushering these innovations through regulatory paths, and ultimately seeing new therapies transitioned into the clinic. He has also continued to publish research in peer-reviewed journals and maintain a close relationship with leading researchers and clinicians in academia.
He earned his BS and MS degrees from Texas A&M, his PhD from Penn State, and completed post-doctoral work at the Baylor College of Medicine.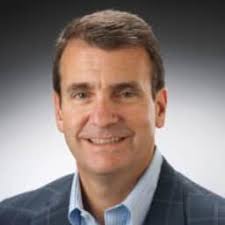 Michael O'Connor is the Senior Advisor of State Government Affairs for Eli Lilly and Company. He has primary responsibility for developing and implementing Lilly Corporate strategy as it involves Indiana government at every level and is responsible for managing Lilly's interaction with all governmental entities in the state. O'Connor is also the Indiana task force chair of PhRMA, overseeing the pharmaceutical industry's extensive investment in the State of Indiana. Prior to joining Lilly, O'Connor was a principal with Bose Public Affairs Group, Indiana's largest full-service Lobbying and Public Affairs agency.
O'Connor has served in various capacities at all levels of the government, most recently serving as former Indianapolis Mayor Bart Peterson's Chief Deputy Mayor and Chief of Staff. In that position, O'Connor acted the Chief Operation Officers of the City and managed all economic and public safety areas that reported to the Mayor's office. Prior to serving as Chief Deputy Mayor, O'Connor served as Associate Administrator at the U.S. EPA in Washington DC, and served as Commissioner of the Indiana Department of Environmental Management under Governors Bayh and O'Bannon.
O'Connor is a member of the United Way of Central Indiana's Executive Committee, has served as Co-Chair of the United Way's Ready to Learn, Ready to Earn committee and is currently Co-Chairing the agency's Early Learning Business Roundtable with Connie Stuart of PNC Bank. O'Connor also serves on the Board of Goodwill Industries of Central Indiana and the Goodwill Educational Initiatives board of directors. He was appointed to fill a vacancy on the Indianapolis Public School Board to serve as District 1 Commissioner in 2015. During the general election in November of 2016, he was elected to remain in his position as District 1 Commissioner.
Program Supported by: