2019 Annual Meeting:Advocacy and Economic Development Summit
October 1, 2019
Downtown Marriott Hotel
350 W. Maryland Street | Indianapolis, IN | 46225
---
Thank you to our sponsors

---
Break Sponsors

Supporting Sponsors

---
Please plan on joining IHIF for a one-day program focused on Life Science Advocacy and Economic Development. With so many policy proposals targeting the medical and bio-pharmaceutical sectors, we can help you sort out the most important issues impacting your business and offer tips on how to speak up and speak to your elected officials. We'll also talk about Indiana's growing life science and med tech sectors and hear what best practices are in place across the country to further grow the industry here.
---
Registration opens 8:30 am
Program begins at 9:00 am
Agenda
9:00 am – Welcome: Kristin Jones, President and CEO, Indiana Health Industry Forum
9:20 – 9:50 am Welcome Keynote: Indiana's Life Science Industry – Elaine Bedel, President, Indiana Economic Development Corp.
9:50 – 10:50 am Panel 1: Bio + Med Advocacy: Key Issues and Their Impact – This panel will highlight some of the leading issues currently facing Indiana biopharma and medical device companies. Presented by industry experts and leading government affairs specialists, you will learn how these policy changes may affect your business and customers.
Break – Sponsored by Quality Connection
11:00 – noon Panel 2: How to be an Effective Advocate – Having heard the issues, now learn how to arm yourself and be the best advocate for your business. Understand the role trade associations play in policy dialogue and hear how an active legislative engagement strategy can benefit your business.
Noon -1:00 pm Luncheon
1:00 – 1:30 pm Keynote: Pete Pellerito, BIO – "Best Practices in Bioscience Economic Development"
1:30 – 2:00 – IHIF Legislator of the Year Presentation
2:00 – 3:00 pm Panel 3: Assessing Your Assets: What Makes a Critical Cluster? – We know Indy is a life sciences hub but what assets do you really need and how can you leverage what you have to stake a claim in the health, biotech, and medical device sectors?
Break – Sponsored by the Indy Partnership
3:15 – 4:15 pm The Officials' Toolkit: How to Implement Best Practices – Refining your focus and matching your assets to the right sector can be tricky. What programs do we still need and how can we amp up what we have, to catch the industry's attention and set our life science companies on the right track? This session will feature a "fireside chat" and time for audience Q&A.
4:15 – 4:45 pm Closing Session: IHIF Update
4:45 – 6:30 pm Please join us after the program for a networking reception.
---
Morning Address
Elaine Bedel
President, Indiana Economic Development Corp.
Elaine Bedel, Indianapolis, was appointed by Governor Eric Holcomb in 2017 to serve as president of the Indiana Economic Development Corporation, the state's lead economic development agency.

Prior to serving the state in her current role, Elaine served as president, chief executive officer and chief compliance officer of Bedel Financial Consulting Inc., a role held since she founded the company in 1989. Bedel is an author of a personal finance book and is a nationally-recognized speaker, providing financial expertise at conferences hosted by Schwab Impact, the University of Indianapolis and the Financial Standards Board.

Throughout her career, Bedel has been recognized for dedication to her profession and her community. She was inducted into the Indiana Academy of Arts and Sciences in 2016 and was recognized as the 2015 Women Business Owner of the year by the National Association of Women Business Owners (NAWBO). Bedel was inducted into the Business Hall of Fame by the Junior Achievement of Central Indiana and received the Financial Planning Association's "Heart of Financial Planning" Award in 2013.

Bedel is a graduate of Hanover College and earned an MBA from Butler University.
---
Luncheon Keynote Speaker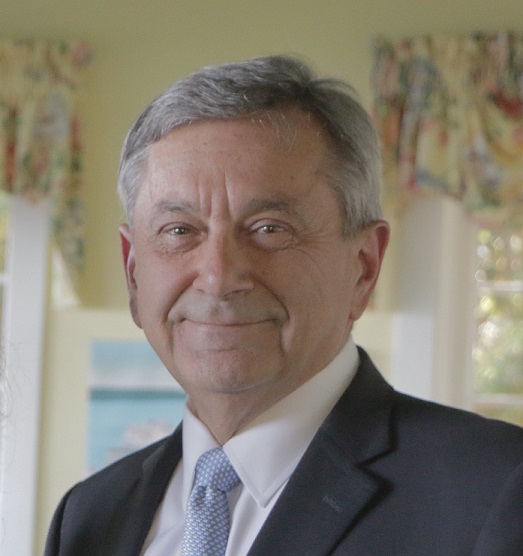 Peter M. Pellerito
Interim Vice President for State Government Relations and Alliance Development
Peter M. Pellerito is Senior Policy Adviser for Federal and State Economic Development Policy for the Biotechnology Innovation Organization (BIO) in Washington D.C. where he focuses on supportive legislation and public-private partnerships to support the growth of the industry in the U.S.
Pellerito has authored more than 17 reports on ways to grow the industry in the states and is a frequent speaker and resource to federal and state commerce agencies focused on creating vital industry needs including capital formation, workforce development, incubators, and tax incentives. His reports have been cited in many national publications and websites.
Previous to his role at BIO, Pellerito worked in government affairs for the University of Michigan-Ann Arbor as Assistant Vice President, and working in the biotechnology industry in San Francisco.
Pellerito has a BA from California State University and MA from Michigan State University.
---
Seating Limited – RSVP early!
General Registration $50
---
Sponsor Options – Sponsorship options still available. For $500 sponsorships, on-line checkout now available.
$5,000 – 6 tickets, In addition to full conference sponsorship recognition, you will also receive a choice of recognition or representation on a specific sponsored panel or at the luncheon, LARGE logo recognition on signage and website
$2,500 – 4 tickets, Medium logo recognition on signage and website
$750 – break sponsors (x2) – Logo recognition on conference and break signage and website
$500 – 2 tickets, company name recognition on signage and website
Would you like to become a sponsor? Please contact IHIF to reserve your spot!
---
Thank you! We look forward to seeing you soon!