IHIF COVID-19 Toolbox – UPDATED

The Indiana Health Industry Forum (IHIF) is operating virtually and taking a multi-faceted approach to support our life sciences companies, industry workforce, and communities during the COVID-19 pandemic, including:
Protecting biopharma, medical device, and diagnostic companies from policies that may negatively affect their ability to provide critical products to patients and health care providers
Identifying funding sources from state and federal governments to support emergency countermeasures and other responses
Gaining a better understanding of how our companies are impacted and how IHIF can provide assistance
IHIF Member companies and other employers in our industry are developing policies in response to employee concerns and safety needs. In support, IHIF is working with other state groups and our partners at BIO, PhRMA, and AdvaMed to gather valuable tools and information for our Members to use as resources and guidelines
Notes: News items will now be provided in our special COVID update newsletters. Sign up here if you would like to join the mailing list. Results of the March Business Survey can be found here.
---
Business and Community Resources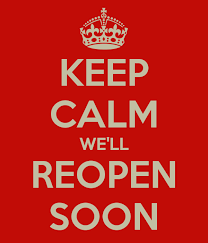 As we begin to consider ways to move ahead, please check out the new Recovery Resources Center for tips and tools to keep your workplace safe.
Please share your questions or tips with IHIF – just drop us a note at info@ihif.org!
MEET THE NEED: During the COVID-19 crisis, IHIF is working to help companies connect with community partners and others with related needs. If you have a specific COVID-19 related resource to offer or a project or resource you need help with, please complete a brief form. We'll post it here and also work behind the scenes to identify partners who can help. Learn More
**BIO Coronavirus Hub Re-Designed to Foster R&D Partnerships hub.bio.org. It's a platform for companies to post what information and supplies they need and what they can share, from RNA kits to pipette tips to general information and guidance.
Tools and Links
How the biopharma and device industries are leading the charge in the fight against the Corona virus:
UPDATED: AdvaMed's COVID-19 Resource Center
Click here for BIO's dedicated site, "Biopharmaceutical Innovators Lead the Charge in Fight Against Coronavirus."
BIO and PhRMA have teamed up to declare a shared set of principles to guide our industry during this crisis as we work together toward vaccines and cures.
Call to exempt medical and biopharmaceutical manufacturing from potential "Shelter In Place" restrictions. – Read IHIF Statement HERE
IHIF signs on to coalition letter to keep international supply chains open in fight against COVID-19.
We are proud of how quickly America's life science industry has stepped forward to develop antiviral therapies, vaccines, devices, and diagnostic tools to address this quickly spreading illness. Through the combined resources of our industry, working together with Congress, we are optimistic that an effective treatment can be identified to address this pandemic.
What Comes Next
When will we have a vaccine? Geth the latest I AM BIO Podcast, featuring two of the MVPs of the COVID-19 fight: Stéphane Bancel, CEO of Moderna Inc., and former CDC Director Dr. Julie Gerberding, EVP and Chief Patient Officer of Merck. (1 hr)