New! Member Discounts and Deals
IHIF participates in the BIO Business Solutions group purchasing program, which gives IHIF members special access to discounts on services and supplies targeted to the needs of the bioscience and med tech sectors.
BIO Business Solutions access begins with a "Company" level membership. To become an IHIF Member click here. To learn more about the full range of programs and discounts available through BIO Business Solutions, please click here. See below for some of the most recent announcements and deals exclusively available to our Member companies.
---
Nikon BioPipeline – High Content Imaging System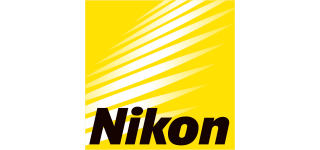 BIO and IHIF's preferred partner, Nikon, is pleased to introduce BioPipeline Live, your answer for automated high throughput and high content imaging of live samples, such as cells and organoids. Nikon offers BIO and IHIF members 15% off select BIO customized microscope packages.
With BioPipeline Live, Nikon seeks to provide seamless integration of the highest performance and most reliable technologies from top manufacturers as part of a unified platform for high content imaging of live samples. The system holds up to 44 wellplates, features robotics for automated exchange, and comes with complete incubation coverage. BioPipeline Live is configured on the Nikon Ti2-E inverted microscope, which features an industry-leading 25mm field of view (FOV) for maximizing throughput. Users have access to the full range of detectors and illuminators compatible with the Ti2-E, including Nikon's A1R HD25 confocal system, which features a matching 25mm FOV. BioPipeline Live is completely integrated using Nikon's NIS-Elements software. 
---

Scale Therapies Faster and Safer
Avantor makes innovative and life-changing therapies a reality via our offerings in cGMP chemicals, single-use solutions, cell culture media and sera, and laboratory services.
Attend our webinar to learn how cGMP chemicals make a difference in cell and gene therapy scale up. Click on the video below and select Day 4 on the Sign Up Form.
Understanding the critical roles of cGMP chemicals and single-use technologies in cell & gene therapy manufacturing
VWR, part of Avantor, offers BIO members deep discounts and exclusive benefits, including up to 75% off lab supplies and equipment, waived freight and hazmat fees.
---
Reduce bottlenecks and Save $$ with VWR and Eppendorf
Special Deals on Eppendorf 5910R Multi-Purpose Centrifuge, CellXpert C170i CO2 Incubators, and CryoCube -80C Freezers
---

New BIO Business Solutions Discount Program
PSC BiotechTM ("PSC") has partnered with IHIF and the Biotechnology Innovation Organization (BIO) to Provide Members Exclusive Cost Savings on Electronic Quality ManagementSystem Solutions and Computer System Validation Services. Through the BIO Business Solutions® Program, IHIF members can get discounts on PSC Biotech's software solutions – Quality Management: Adaptive Compliance Engine® (ACETM) and Auditing: AuditUtopia®. For more information please visit https://www.bio.org/save/indiana-health-industry-forum-ihif.
---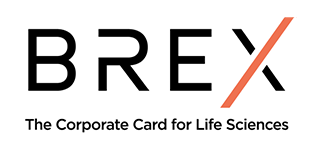 Announcing Brex – the corporate card for Life Sciences
Brex is our newest preferred partner for corporate credit card services and is offering our members an exclusive sign-up bonus and waived card fees for life. Brex empowers its life sciences customers to spend less time on end of month closes and more time on life changing R&D. The card offers its customers streamlined reporting functions, rewards and unmatched controls including; no personal guarantee requirements, higher limits than traditional credit cards, instant creation of virtual cards, automatic receipt capture and, tailored rewards such as 3x points multipliers on lab equipment. Points can be redeemed as cash back to pay down statement balance, book travel, or transfer miles to select partner airlines.
Full Member Benefits:
60,000 point signup bonus ($600 value) (FYI – IHIF Memberships start at just $300)
Waived card fees for life ($60 p/card p/year)
Tailored rewards and points with 3x on lab supplies, 7x on conference registrations, and 4x on travel
5-minute application process (completely online) with instant access to virtual cards
No personal guarantee or collateral requirements
SPECIAL!! New content from Brex: "NIH Grant Application Tips | Insights from a Grant Reviewer" (featuring friend-of-the-Forum, Dr. Guillermo Morales)

One of the biggest challenges facing life sciences companies is finding sources of funding to keep their research and development moving forward. Within the life sciences industry, NIH grants provide a significant source of funding for researchers looking to get their idea off the ground. Brex recently sat down with Innoventyx CEO and frequent NIH grant application reviewer Dr. Guillermo Morales, PhD, MBA to share his insight into crafting a successful grant proposal in the life sciences industry.

Read the full article at this link, and to learn about the unique and distinctive features of Brex's Corporate Card for Life Sciences, email bio@brex.com.
---

BIO's preferred partner Chubb has compiled a special report on life sciences in the middle market titled: Balancing Innovation with Risk and Regulation to Drive Sustained Performance . This report presents key findings that can serve as a platform for middle market life sciences executives looking for insight into their own challenges as well as the challenges faced by their partners in the industry. It provides valuable information for regulators and economic development agencies who are, perhaps more keenly than ever, invested in the ongoing growth and vitality of this essential segment of the economy. As the industry evolves and new risks emerge, life sciences companies require integrated insurance solutions that can be crafted to meet the needs of each individual business. Industry trends and our own data suggest that a more holistic solution is required.
---
Transform Your Research with Scientist.com | Tools, Webinars & More
Scientist.com is the world's largest online marketplace for outsourced scientific research services and products, with thousands of pre-qualified suppliers providing custom services. Scientist.com simplifies research sourcing by providing easy access to innovative tools and technologies – saving researchers time and money. IHIF and BIO Members benefit from exclusive discounts and from receiving competitive price quotes from multiple suppliers.
Learn about New Solutions for R&D Projects
Scientist.com's VERIF.i® is a supplier pre-assessment program offering standardized on-site physical lab inspections that evaluate the facilities, personnel and processes supporting the sourcing of regulated services, such as human biospecimen and in vivo studies. VERIF.i® saves you time, money and reduces your risk in sourcing scientific research services.
---
ABOUT BIO BUSINESS SOLUTIONS
BIO Business Solutions® is the largest cost savings purchasing program for the biotech industry, operated by the Biotechnology Innovation Organization (BIO). BIO leverages the purchasing power of the industry to negotiate with top suppliers to secure exceptional savings, favorable terms, and superior service for members. BIO Members can participate for no charge as a benefit of their membership and to save on items they need to run a successful biotechnology enterprise.