New Member Discounts and Deals
IHIF participates in the BIO Business Solutions group purchasing program, which gives IHIF members special access to discounts on services and supplies targeted to the needs of the bioscience and med tech sectors.
BIO Business Solutions access begins with a "Company" level membership. To become an IHIF Member click here. To learn more about the full range of programs and discounts available through BIO Business Solutions, please click here. See below for some of the most recent announcements and deals exclusively available to our Member companies.
---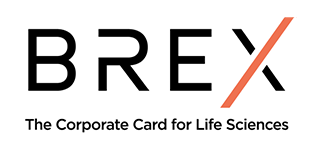 Announcing Brex – the corporate card for Life Sciences
Brex is our newest preferred partner for corporate credit card services and is offering our members an exclusive sign-up bonus and waived card fees for life. Brex empowers its life sciences customers to spend less time on end of month closes and more time on life changing R&D. The card offers its customers streamlined reporting functions, rewards and unmatched controls including; no personal guarantee requirements, higher limits than traditional credit cards, instant creation of virtual cards, automatic receipt capture and, tailored rewards such as 3x points multipliers on lab equipment. Points can be redeemed as cash back to pay down statement balance, book travel, or transfer miles to select partner airlines.
Full Member Benefits:
60,000 point signup bonus ($600 value) (FYI – IHIF Memberships start at just $300)
Waived card fees for life ($60 p/card p/year)
Tailored rewards and points with 3x on lab supplies, 7x on conference registrations, and 4x on travel
5-minute application process (completely online) with instant access to virtual cards
No personal guarantee or collateral requirements
SPECIAL!! New content from Brex:  "NIH Grant Application Tips | Insights from a Grant Reviewer" (featuring friend-of-the-Forum, Dr. Guillermo Morales)

One of the biggest challenges facing life sciences companies is finding sources of funding to keep their research and development moving forward. Within the life sciences industry, NIH grants provide a significant source of funding for researchers looking to get their idea off the ground. Brex recently sat down with Innoventyx CEO and frequent NIH grant application reviewer Dr. Guillermo Morales, PhD, MBA to share his insight into crafting a successful grant proposal in the life sciences industry.

Read the full article at this link, and to learn about the unique and distinctive features of Brex's Corporate Card for Life Sciences, email bio@brex.com.
---

Improving Workplace Safety as We Return to the Office
Whether you want to make common areas safer or optimize office floor plans, Office Depot has got you covered.
Personal Protective Equipment (PPE) solutions (i.e. gloves, masks)
Hand held thermometers, temperature kiosk
Hand Sanitizers, hand washing facilities
Save up to of 80% off the Office Depot.com regular prices on our best value list of preferred products including cleaning supplies.
$60 OFF Your Qualifying Order of $400 or More – Exclusions apply. Offer expires 7/6/2020. Get Coupon
IHIF Members! The sooner you follow these steps, the sooner you save:
Complete easy enrollment form on-line
Place your order and start saving now
---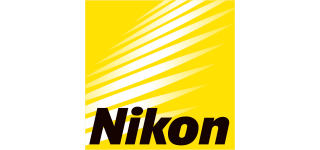 WEBINAR: IMAGING APPLICATIONS FOR R&D, SCREENING & QUALITY ASSURANCE
Wednesday, June 24, 2020, 1:00 pm Eastern
Collecting imaging data on the microscopic scale has become an essential part of any life sciences venture. Images not only provide striking visual insights into the microscopic world, they also contain a host of quantifiable, multi-dimensional information that can be used to improve key analytical processes in multiple areas of biopharma R&D. Find out more by joining a webinar hosted by Jeffery B. Bylund Ph.D., Applications Manager, Stem Cell & Regenerative Medicine, Nikon Instruments Inc. and Peter Frey, National Business Development Director of BIO Business Solutions, on Wednesday, June 24, 2020, 1:00 pm eastern. Registration is available here.
ABOUT BIO BUSINESS SOLUTIONS
BIO Business Solutions® is the largest cost savings purchasing program for the biotech industry, operated by the Biotechnology Innovation Organization (BIO). BIO leverages the purchasing power of the industry to negotiate with top suppliers to secure exceptional savings, favorable terms, and superior service for members. BIO Members can participate for no charge as a benefit of their membership and to save on items they need to run a successful biotechnology enterprise.