May is Scotland Extravaganza Month – Learn More

May will be Scotland Extravaganza month at IHIF as we look forward to hosting members of the Scottish Lifesciences Association (SLA) here in Indiana! During the week of May 8-12, 2023 life sciences companies from our partner organization will be here to explore market opportunities in the U.S., find business research, and manufacturing partners, and connect with healthcare delivery experts. IHIF will be facilitating meetings, making introductions, and helping get the ball rolling for both new and returning SLA members.
Mission Dates:
May 8 – Doing Business in Indiana Briefing
May 11 – Scottish company presentations and IHIF Networking Event – details to follow
Travel guidance/hotel recommendations: You are responsible for making your own travel and lodging arrangements. May is a busy time in Indianapolis, so please do not wait for the last minute to make reservations. For more information, please visit our partners at Visit Indy – https://www.visitindy.com/
Recommended hotels:
Because of travel times/distances involved, we recommend using a ride share app, such as Uber or Lyft to navigate throughout the city. For meetings outside of the Indianapolis area, we will work to arrange transportation.
---
Get to Know Scottish Companies
Sanondaf – Disinfection/decontamination equipment and services, using hydrogen peroxide – safe, effective, non-corrosive. Interested in current hospital/health care disinfection practices, strategic partners, equipment distribution, unit leasing. Units available for demonstration or lease.
Benenox – Honey-based, liquid, night-time sleep aid. U.S. production in development. Seeking distribution channels.
Cellexus – We pioneer revolutionary, market leading single-use airlift bioreactor systems and technology. Our bioreactor systems deliver a unique way of aerating and mixing your process using airlift technology designed to improve and simplify your cell culture and fermentation processes. Choose from our Regular, Plus and Low Flow CellMaker Controllers available with working volumes from 1.5L to 50L.
Ideagen – Our quality management software promotes business growth and development by centralising all key functions, embedding quality into the day-to-day. Gain full visibility of activities, reduce the time and resources spent on administration and turn potential risks into opportunities.
Dyneval – Dyneval is a Scottish start-up company that has brought to the veterinary market an innovative, patented technology providing precise measurements of semen quality using portable equipment.   Dyneval's ambition is to become the experts' choice for semen quality assessment, bring lab-quality data to anyone, anywhere.   Moreover, measurements of the Sustained Motility Lifetime are bringing new insights into male fertility and semen handling for livestock production.    This year, Dyneval are connecting with potential future partners linked to human fertility: andrologists, IVF clinics, general practice, health centres and gyms to understand the commercial opportunities (and design requirements) for adapting this technology to the human market.
Intuitive Investments Group (IIG) – IIG seeks to provide investors with exposure to a portfolio of investments concentrating on fast growing and/or high potential life sciences businesses operating predominantly in the UK, continental Europe and the US.
GT Diagnostics – GT Diagnostics develops readily deployable e-platform tools that range from interactive well-being apps that can be used at home to comprehensive tools for expert use targeting the diagnosis and monitoring of dementia.
GT Diagnostics' tools are designed to be made available through various service providers including personal advice and support systems, residential and non-residential care, and specialised dementia centres.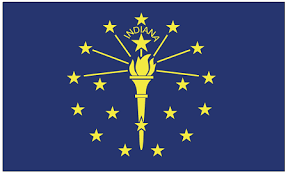 Indiana companies –
interested in meeting with
SLA member companies?
Let us know! – please drop us
a note at info@ihif.org