Indiana As a Health Science Hub
Indiana stands proudly as one of the top life science clusters in the United States and is home to a large, highly specialized, and diverse health science industry.  The breadth and depth of expertise found here extends Indiana's reputation around the globe.  We are unique in that the pillars of our community – companies like Eli Lilly and Co., Cook Medical, DuPont AgroSciences, Elanco Animal Health, and Roche Diagnostics – are not direct competitors.  This has created a collaborative, supportive, interactive community that operates at the highest international standards and capacities.  Add in the world's largest orthopedic cluster in Warsaw, Indiana – home to Zimmer Biomet, DePuy Synthes, Medtronic, and the host of specialized companies that support the sector, and you have a single community that represents over a third of the global orthopedic market.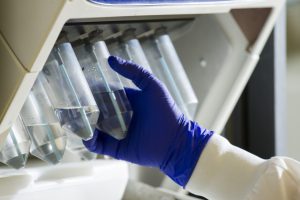 Strong clusters require the active engagement and commitment of the academic research community and Indiana is no exception.  The research powerhouses of Indiana University, Purdue University, and the University of Notre Dame are brought together through one of the premier NIH funded Clinical and Translational Sciences Institutes (CTSI).  The Indiana CTSI is housed adjacent to the administrative offices of the IU School of Medicine – the largest research medical school in the country.  Building upon this research strength is the Indiana Bioscience Research Institute – a public-private partnership focused on the development of therapies for all aspects of metabolic disease.
Throughout the state, our network of colleges and universities support the health sciences.  In 2013, Marian University in Indianapolis opened the doors and welcomed the first class of 150 students to its College of Osteopathic Medicine.  The university has attracted numerous new faculty members with diverse research interests.  Rose-Hulman Institute of Technology in Terre Haute, Indiana has been voted the #1 undergraduate engineering school in the country for almost 20 years running and boasts one of the top nationally recognized schools of biomedical engineering.  Add in a strong community college system led by the statewide network of Ivy Tech Community Colleges and access to a skilled, experienced workforce is at your fingertips.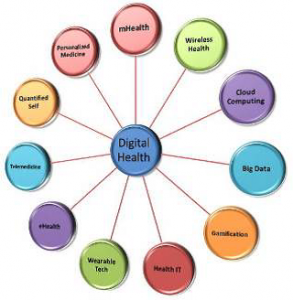 Indiana is also a leader in digital health and home to a growing community of health it, software development, and cloud-based computing companies.  The Indiana Health Information Exchange (IHIE) is the nation's largest health information exchange, connecting more than 35,000 healthcare providers in 17 states, delivering services that make patient information available when and where it is needed.  Indiana is also home to the nation's oldest and most productive research organization, the Regenstrief Institute – an internationally recognized informatics and healthcare research organization dedicated to the improvement of health through research that enhances the quality and cost-effectiveness of health care.
While the state's expertise ranges across some +1700 companies, there are several sectors where Indiana particularly excels: Cancer, Neuroscience and Neurodegenerative Disease, Cardiovascular Disease, Diagnostics, and Analytical Instrumentation lead our strengths.  Combined with the already mentioned digital health and orthopedics sectors and you have an ideal location to bring your life science ideas from concept to market.  Whether you are looking for a new manufacturing location, suppliers to strengthen or diversify your supply chain, or an opportunity to connect with the latest in health science research, Indiana offers the full spectrum of companies and service providers to support your business growth.
In fact, Indiana's life sciences sector has a $63 Billion impact on Indiana's economy.  With almost $10 Billion in life science exports, Indiana is the second largest exporting state.  The industry directly employs almost 58,000 people with an average wage of $99,000. 
For additional data and information please visit our data and reports page.
The Indiana Health Industry Forum is pleased to serve as a liaison between the global health science community, Indiana companies, state government, and our members in economic development.  For more information, please contact IHIF.