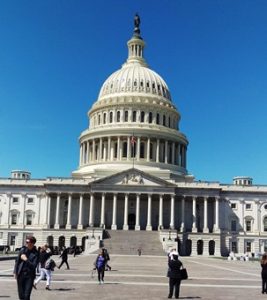 The Indiana Health Industry Forum provides guidance and leadership on public policy issues that contribute to innovation in the health science sector, deliver therapies to patients in need, and further the development and growth of our member companies. IHIF works at the federal and state level and partners with several other organizations and groups to support specific initiatives and legislation.
Some of the Issues We're Following in 2018:
Market Access/Trade Agreements
Reform/Repeal of the Affordable Care Act
Preservation of the Bayh-Dole Act
Permanent Repeal of the Medical Device Tax
Dangers of Drug Importation
State and Federal Measures Around Data Privacy and Security
Support the Fostering Innovation Act

Read Rep. Trey Hollingsworth's Statement here

Termination of the Independent Payment Advisory Board (IPAB)
Understanding the Value of Medicines
Support for Medicare broadly and specifically Part D and Part B
Creation of a Transferable State Venture Capital Investment Tax Credit
Broad State Support for Innovation and Entrepreneurship
Building State Telemedicine Infrastructure
Support for Public Health Initiatives Addressing Mental Health and Addiction

List of 2019 Indiana House Committee Chairs (coming soon)
IHIF Legislative Programs and Events
IHIF Members have access to several special programs and briefings throughout the year.
Annual Legislative Breakfast Briefing  – The 2018 program will be presented as the February Life Sciences Luncheon.

Watch video from 2018 Life Sciences Lunch here

  BIO Fly-In (Washington, D.C.) – April 17-18, 2018

IHIF members are welcome to participate in this annual fly-in program which includes a legislative briefing, reception, and day of meetings with Indiana legislators on Capitol Hill.
Briefings/Resources
IHIF partners with BIO, PhRMA, AdvaMed, and HIMSS and offers issue briefings, webinars, and other industry specific communications as issues and opportunities arise.
Become a grass-roots advocate for the biotechnology industry through BIO ACTION – Learn More and Sign Up
BIO's "Toolkit for Advocates" – a comprehensive library of all of BIO's advocacy materials, including infographics, issues briefs, relevant op-eds, and Bio-produced educational videos
Take BIO's Survey:

FDA/Sponsor Interactions During Drug Development

BIO's FDA Survey lets companies provide anonymous feedback on their experiences with FDA during drug development.  The survey focuses on key metrics for success in FDA-sponsor communications: RPMs, communication channels, special designations, and the Enhanced Communications Team.  Learn More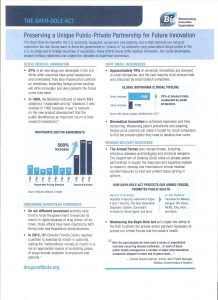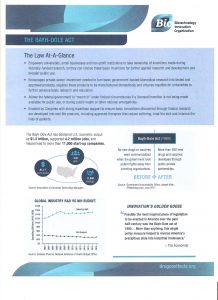 Become a Member of IHIF
Membership in IHIF offers a number of benefits you won't find in any other organization and encompasses all levels of your company. Most importantly, it demonstrates your interest, support, and commitment to growing Indiana's health science sector.  IHIF membership offers discounts that can substantially improve your bottom line, events and educational programming that can expand and deepen your business network, and IHIF advocates for policies that improve the state's innovation climate.  Membership is affordable, offers immediate benefits, and helps build a community that will make Indiana the ideal location to grow a health science business!
For those companies without a manufacturing presence and predominantly interested in public policy issues in Indiana, IHIF is pleased to offer a special $1,500 Government Affairs Membership rate.  Apply 0n-line now!