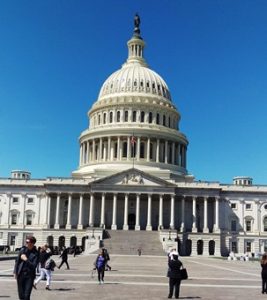 The Indiana Health Industry Forum provides guidance and leadership on public policy issues that contribute to innovation in the health science sector, deliver therapies to patients in need, and further the development and growth of our member companies. IHIF works at the federal and state level and partners with several other organizations and groups to support specific initiatives and legislation.
Some of the Issues We're Following in 2019:
Effects of the Government Shutdown
Market Access/Trade Agreements
Permanent Repeal of the Medical Device Tax
Health Care Reform
Support for Medicare broadly and specifically Part D and Part B
Dangers of Drug Importation
State and Federal Measures Around Data Privacy and Security
Support the Fostering Innovation Act

Read Rep. Trey Hollingsworth's Statement here

Understanding the Value of Medicines
Preservation of the Bayh-Dole Act
Support for State Non-discrimination Legislation
Making Sure the Benefits of the 340B Program Accrue to Patients
Creation of a Transferable State Venture Capital Investment Tax Credit
Broad State Support for Innovation and Entrepreneurship
The Importance of Modernizing Public Health Data Infrastructure
Building State Telemedicine Infrastructure
Support for Public Health Initiatives Addressing Mental Health and Addiction
More IHIF policy news and statements – here
Contact Your Elected Officials
IHIF Legislative Programs and Events
IHIF Members have access to several special programs and briefings throughout the year.
Annual Legislative Breakfast Briefing  –  February 6, 2019
State Legislative Update at February Life Sciences Luncheon 2/19/19

Watch video from 2018 Life Sciences Lunch here

BIO Fly-In (Washington, D.C.) – April 3-4, 2019

IHIF members are welcome to participate in this annual fly-in program which includes a legislative briefing, reception, and day of meetings with Indiana legislators on Capitol Hill.
Our Policy Partners
Become a Member of IHIF
For those companies without a manufacturing presence and predominantly interested in public policy issues in Indiana, IHIF is pleased to offer a special $1,000 Advocate Membership rate.  Apply on-line now!