IHIF-Scotland Partnership

Since 2016, IHIF and the Scottish Lifesciences Association (SLA) have been working together to help our member companies explore and expand to each other's markets.   Per a Memorandum of Understanding signed in 2017, IHIF and SLA share member benefits between the two organizations.  We encourage you to get to know these unique members of IHIF and would be delighted to make facilitated introductions.  For more information on the SLA and their programs, please visit www.scottishlifesciencesassociation.org.uk
---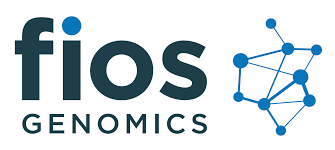 Fios Genomics – https://www.fiosgenomics.com – Fios Genomics is a provider of an extensive range of bioinformatic data analysis services to Pharma, CROs and academia for drug discovery & development and applied research across all species.  We help pharmaceutical, biotechnology organisations and academia in making sense of big data for drug research and development.
---

Cellexus – http://www.cellexus.com/ – Cellexus was established in 2008, to develop a scalable single use bioreactor (SUB) for industrial and academic scientists to grow cell cultures in their laboratories, rapidly and in a controlled environment, for use in a wide range of applications including life sciences, brewing, biopharmaceutical and agricultural feed.  
---


Cohesion Medical – https://cohesionmedical.com – Cohesion Medical was established to deliver world-class software for Specialist Medical Clinics. It is our mission to improve patient treatment outcomes and we achieve this by delivering the most affordable, accessible and highest quality clinical software solutions available.  
---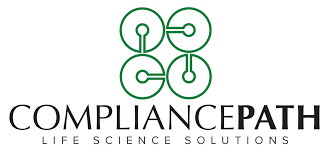 Compliance Path – http://www.compliancepath.com/ – CompliancePath provides IT Regulatory Consulting services to Pharmaceutical, Biotech and Medical Device firms who are required to comply with: US 21 CFR Part 11 Electronic Record and Signatures, US & EU GMP Regulations, and the newly revised Eudralex Vol 4. Annex 11. We specialize in Risk Based Validation, utilizing industry guidance's such as ISPE?s GAMP 5 and PICS PI 011-3 Good Practices for Computerized Systems in Regulated "GXP".  
---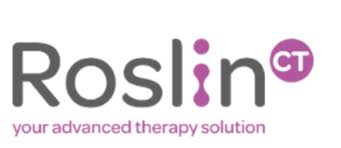 Roslin CT – https://www.roslinct.com/ – RoslinCT is a leading GMP contract manufacturing organisation.  RoslinCT offers a range of integrated services from technology transfer, process and assay development through to GMP manufacturing, QP certification and batch release of cell-based therapies for clinical trials. RoslinCT engages with leading cell and gene therapy developers providing a personalised service to accelerate the path to market. 
---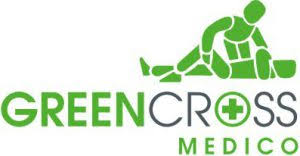 Green Cross Medico – http://www.greencrossmedico.com/ – Green Cross Medico Ltd is a medical innovations company currently working in conjunction with NHS Innovations South East, West Midlands Academic Health Science Network, NHS Innovations West Midlands and we are members of Medilink WM and Scottish Lifesciences.  Products include the Airglove for blood draws and a 2 part IV cannula dressing.
---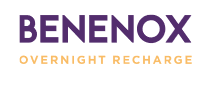 Benenox – https://www.benenox.com/ – While you sleep you may think your body is resting, but in fact your brain is very active and requires a constant supply of energy during the night. Benenox Overnight Recharge, when taken before bed, supplements your body's stored energy levels to support good quality sleep.  
---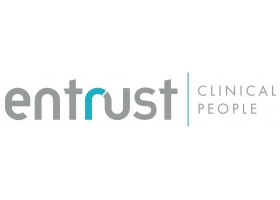 Entrust – https://www.entrustpeople.co.uk/ – Recruitment agency specializing in life sciences and scientific roles.  
---
Cell ProTx  – CellProTx – http://cellprotx.com/ – Cell ProTx is a pre-clinical stage biotechnology company developing new treatments to protect human cells and tissue from damage. The company is addressing areas of significant unmet medical need in oncology by reducing the incidence of collateral damage to healthy tissue in the vicinity of tumours undergoing radiotherapy.  
---
DataVita – https://www.datavita.co.uk/ – Scotland's largest and most advanced purpose-built datacentre is the first UK facility to be Tier III certified for design and construction.  At DataVita we specialise in innovative, agile data services to drive Scotland's business future. The Fortis datacentre, located in the heart of Scotland, provides the most advanced, scalable and secure colocation and integrated cloud services in the North of the UK.  
---
TM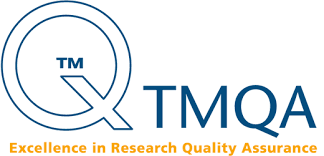 QA – http://www.tmqa.co.uk/ – TMQA is an independent Research Quality Assurance consultancy working in the Clinical, Life Sciences, Pharmaceutical, Environmental, Agrochemical and Analytical sectors. Established in 2001 and led by international QA expert, Dr Andrew Waddell, we pride ourselves on having the ability to provide clients with worldwide full service QA support across all the GxPs. 
---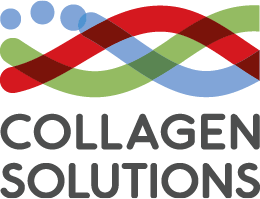 Collagen Solutions – https://www.collagensolutions.com/ – Collagen Solutions specializes in producing custom formulations of medical-grade collagen biomaterials and tissues for use in medical devices in collaboration with our customers. We also develop our own proprietary collagen-based medical device technologies for use in regenerative medicine.
We work with scientific teams to provide materials optimized for your application.
---


Ideagen – https://www.ideagen.com/ – Ideagen is one of the world's leading software companies, specialising in quality, audit, safety and risk management software solutions.
---


Promedim – https://promedim.com/ – 24/7/365 Medical Monitoring for Clinical Trials. Promedim's advanced cloud-based technology, integrated control centre together with our medical specialists provide comprehensive oversight for clinical trials
---

Field Service 24 – https://promedim.com/fieldservice24/ –  fieldservice24 is the only fully compliant remote field service solution for the Life Sciences industry.  fieldservice24 meets all your compliance needs including 21 CFR Part 11, 21 CFR Part 820 and the servicing provisions of ISO13485:2016.
Built on the successful promedim24 architecture, it has been designed to meet the field service and remote delivery support needs of laboratory instrument, medical device and Software as a Medical Device (SaMD) applications.
---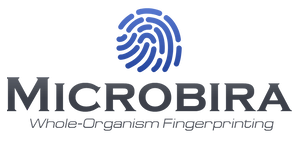 Microbira – https://www.microbira.com/ – Internationally tested and validated methodologies for whole-organism fingerprinting. Reagent-free, low-cost, rapid microbial identification.
---
Lamellar Biomedical – https://www.lamellar.com/ – Lamellar Biomedical is an innovative biotechnology company developing our proprietary LAMELLASOME™ based therapies to transform the treatment of complex and rare lung disorders, either as biologically active products in their own right or by delivering active payloads. Along with our in-house research and development team, we are collaborating with world-renowned institutions and universities to develop therapeutics that capitalise on the unique properties of LAMELLASOME™ formulations that protect lung tissues.  Learn More about Lamellar's work to prevent the severe respiratory effects of COVID-19.
---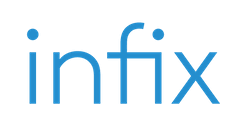 InFix – http://infixsupport.com/ – InFix has developed a cloud-based application that is the future of surgical theater planning and automation. Our product allows for easy prioritisation of the patients in most need for
treatment while streamlining resource management of theatre capacity. This automation of
critical thinking stages is the future of theatre scheduling. Our product has been integrated into one of NHS Scotland's largest health boards and has completed a successful trial with significantly improved theatre utilisation.