Despite the COVID-19 pandemic, the 2020 Scottish Lifesciences Association Mission to Indiana became a successful virtual program with many introductions and meetings coordinated in April and May. We offer our thanks to Emily Butler for her help in making this year's program happen! You can read Emily's summary report here.
We will be continuing our matchmaking throughout the year. Please find a current listing of the companies we're working with below. If you would be interested in a virtual introduction, please let us know (email: info@ihif.org)
We look forward to welcoming our Scottish friends back to Indiana in May 2021. We plan on packing their agenda with lots of networking meetings and opportunities to showcase our Hoosier Hospitality and great Indiana assets.
---

SLA – https://www.scottishlifesciencesassociation.org.uk/ – The Scottish Lifesciences Association is the voice of Scotland's vibrant life sciences industries to investors, NHSScotland, the Scottish and UK Governments, and the wider community. We are member driven through 14 Special Interest Groups and 4 sub-groups. We deliver on every aspect of members' businesses, helping each other to attract investment and increase business activity, and engaging with the NHS and Government to grow the life sciences sector in Scotland. Since 2016, IHIF and the Scottish Lifesciences Association (SLA) have been working together to help our member companies explore and expand to each other's markets.
---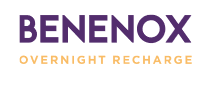 Benenox – https://www.benenox.com/ – While you sleep you may think your body is resting, but in fact your brain is very active and requires a constant supply of energy during the night. Benenox Overnight Recharge, when taken before bed, supplements your body's stored energy levels to support good quality sleep.

Seeking: Contract manufacturing (liquid formulation) partner and pharmacy distribution.
---


Cellexus – http://www.cellexus.com/ – At Cellexus International, we research, develop and manufacture the CellMaker range of revolutionary single-use, airlift bioreactor systems and related technology.
Seeking: Investors, U.S. sales
---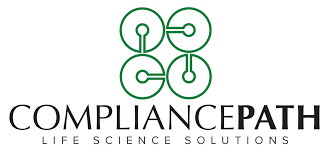 Compliance Path – http://www.compliancepath.com/ – CompliancePath provides IT Regulatory Consulting services to Pharmaceutical, Biotech and Medical Device firms who are required to comply with: US 21 CFR Part 11 Electronic Record and Signatures, US & EU GMP Regulations, and the newly revised Eudralex Vol 4. Annex 11. We specialize in Risk Based Validation, utilizing industry guidance's such as ISPE?s GAMP 5 and PICS PI 011-3 Good Practices for Computerized Systems in Regulated "GXP".

Seeking: Clients in need of regulatory compliance software solutions.
---

Promedim – https://www.promedim.com/ – Promedim's medical specialists provide comprehensive oversight for clinical trials using advanced cloud-based technology. Our service combines industry-leading physician management technology with 24/7 real-time access to medical expertise.
NEW! ProMedim Launches FieldService24 – Fieldservice24 builds on the successful Promedim architecture to meet the field service and remote delivery support needs of laboratory instrument, medical device and Software as a Medical Device (SaMD) applications. – Learn More
Seeking: Connections with CRO's, clinical trial sponsors, and medical equipment companies supporting field service technicians.
---

COHESION Medical – http://www.cohesionmedical.com – COHESION® is an award-winning Digital Health company providing AI-driven Connected Citizen Health solutions to healthcare, life sciences and global technology providers.
Our technology solutions enable citizens to pro-actively engage with changing health and wellness over their lifetime, synchronising citizen-to-service communications and creating potential for earlier interventions with more individualised support and care.
COHESION® recently won two Innovate UK Innovation Awards for its Cancer Early Detection And Risk (CEDAR) System and its big data-driven Precision Medicine Platform for Inflammatory Diseases. Applications of these two generic and configurable systems span lifelong health and wellness as well as detection, control and treatment of chronic conditions.
COHESION® makes global Citizen Health affordable, accessible and inclusive while managing value-driven healthcare, accelerating novel drugs discovery for Precision Medicine and improving Population Health.
Seeking: Connections with specialty clinical practices/hospitals and life sciences interest in data-driven research solutions.
---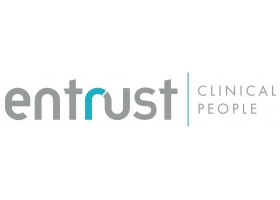 Entrust People Ltd.– https://www.entrustpeople.co.uk/ – Recruitment agency specializing in life sciences and scientific roles.
Seeking: Partnerships with life science specific staffing firms.
---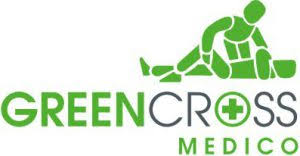 Green Cross Medico – http://www.greencrossmedico.com/ – Green Cross Medico Ltd is a medical innovations company currently working in conjunction with NHS Innovations South East, West Midlands Academic Health Science Network, and NHS Innovations West Midlands. The company has two devices – the "Air Glove" patient warming system for blood draw and the Secure 2-part IV Cannula Dressing.

Seeking: Market research and healthcare distribution.
---

Ideagen – https://www.ideagen.com/ – We provide software and services to organisations operating within highly regulated industries such as aviation, banking and finance, life science, healthcare and manufacturing.
Seeking: Hospital compliance, pathology lab, and medical/bio company regulatory compliance contacts
---
Alba Science – http://www.albascience.com/ – Alba Science is a leading Contract Research Organisation with a custom designed facility in the centre of Edinburgh. We have extended our facility to include a fully equipped salon, a purpose built wet area to accommodate our grooming studies and a new evaluation suite for consumer perception and sensory studies with the addition of Data Management services. We specialise in designing and conducting safety and efficacy testing for consumer markets worldwide. Our specialist teams have a wealth of experience to assist you at every stage of your product development.
Seeking: Connections with consumer product manufacturers
---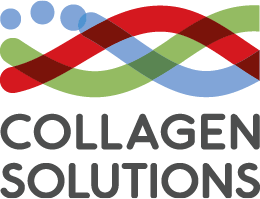 Collagen Solutions – https://www.collagensolutions.com/ – Collagen Solutions Plc (AIM:COS) is a global supplier, developer, and manufacturer of medical grade collagen, tissues, and other biomaterials for use in regenerative medicine, medical devices and in-vitro diagnostics and research. The company's expertise includes development and manufacturing of engineered tissue scaffolds and other biomaterials-based medical devices. These products are used in a wide variety of applications including orthopaedics, cardiovascular, dental, plastic surgery, wound healing, neurology and urology. Collagen Solutions also is developing several finished medical devices based on its internal and acquired biomaterials intellectual property for commercialisation with partners via licensing and distribution arrangements.
Seeking: Sales and research network connections
---
Microbira – Microbira has developed a unique spectral database for microbiology laboratories.
Seeking: To place some instruments in a hospital to test alongside existing bacterial testing.