Business Development Forum
The Business Development Forum will explore recommendations around fostering economic development across the life science sectors in Indiana. Based on survey feedback from our Roadmap 2020 Strategic Plan, our members would like IHIF to assume a leadership position in the promotion of Indiana's life science industry and assets and provide on-going educational opportunities and current resource materials to interested partners in economic development.
Your company or organization must be an IHIF member to participate in Forum discussions. If you are already a member, please sign-up here to join the Business Development Forum.
Resources for Economic Developers
Real Estate
Connect with Forum members
Picture Your Organization Here!
---
Upcoming Events
Next Event Coming Soon!
---
Videos
Webinar 3: Lab Space 101: Introduction to Laboratory Design /Understanding Your Client's Needs
Suitable research space is essential to life sciences companies' success but all labs aren't created equal. Please join us for a short course explaining the different types of space and what tenants really mean when they describe their specialized spaces.
Presentation by: Kay Townsend, Principal, BSA LifeStructures
SPECIAL DOWNLOAD: BSA Discovery Spaces Brochure
---
---
A Brief Overview of Bioprocessing
Answering key questions and exploring recent trends relating to cell therapies in the pharmaceutical and medical industries
---
Now available: Webinar 2 featuring Pete Pellerito from BIO. "Indiana and the BioScience Economy Report", 11/11/20 – watch video here
---
Now available: Webinar 1 on "Innovative Discovery Spaces Past, Present & Future – 3 Case Studies", presented by BSA LifeStructures 10/21/20 – watch video here
News
Mayor: Fishers Attracts $500M in Life Sciences in 12 Months
Fishers Mayor Scott Fadness says the city is well on its way to becoming the "epicenter of life sciences" in the Midwest. Over the past 12 months, the Hamilton County city has welcomed more than $500 million in new, planned investments from healthcare-focused companies. The latest came Thursday when South Korea-based List Biotherapeutics Inc. announced it will invest $125 million to build a manufacturing facility in the Fishers Life Science and Innovation Park, the third company to announce plans to locate there. Read More
Article: Wet Lab vs. Dry Lab for Your Life Science Start-Up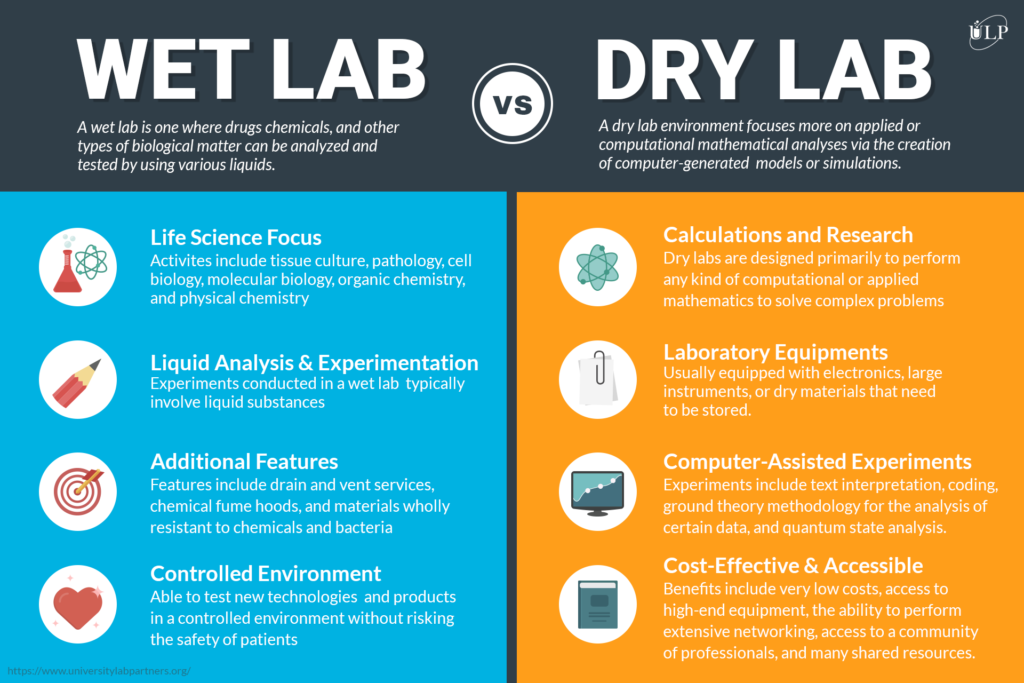 ---
Fishers Seeing Surprising Life Sciences Momentum
The June announcement by Italy-based Stevanato Group of plans for a $145 million manufacturing plant and 230 jobs in Fishers is the latest example of what Mayor Scott Fadness calls surprising momentum in the life sciences sector. Fadness says he thinks investment from life sciences companies could top a half billion dollars over the course of a year. "The idea that we have people who know how to make things in manufacturing and have a deep understanding of life sciences, we found that was a really great opportunity to double down," said Fadness. Read More
---
Cell Therapy Facility Design Synopsis: Horizontal vs. Vertical
As the requirements for lab space evolve with the industry's needs, one consideration for developers and managers is whether to adopt a horizonal (single-story) or a vertical (multi-story) structure. This article presents to the reader several qualifications of both layouts to help make the correct choice; these include functional spaces, choice of location, and project delivery. It will likely not surprise anyone that there is no universal, "one solution fits all" answer; instead, one must consider the pros and cons of both structures to determine which is best for their needs. Read More →
Medical Device Companies Open New HQ
A pair of companies in the orthopedic medical device industry has opened new headquarters in Columbia City. When it was first announced in late 2019, Mach Medical, along with sister company SITES Medical, said the $14 million project would create up to 132 jobs by the end of 2025. Read More
---
Indiana's Life Sciences Sector Sees Record Venture Funding – By ASSOCIATED PRESS -Indiana's life sciences sector attracted a record $257 million in venture funding during 2020 despite the state's economic woes wrought by the coronavirus pandemic, an Indianapolis-based group says.
The venture funding tally for 2020 was more than triple the previous year's amount, according to figures from BioCrossroads, which tracks the critical funding that helps rising life sciences businesses. Read More
---
Develop Indy Reports on 2020 Business Investments (Source: Inside Indiana Business) – The economic development organization for the city of Indianapolis and Marion County says the community measured "solid growth" in 2020, despite the unpredictability brought on by the pandemic. Develop Indy is reporting $1.4 billion in capital investment and over $728 million in real estate development over the past 12 months. The organization highlighted growth in both the technology and life sciences sectors.
---
LIFE SCIENCES: In 2020, the IEDC secured 36 commitments from life sciences companies to locate or expand in Indiana. Together, these businesses plan to invest more than $890 million and create up to 5,447 new jobs (+50% from 2019) in Indiana. (Source: IEDC)
Key Considerations for Reshoring U.S. Drug Manufacturing – This Diagnosing Health Care episode dives into the key business operations and legal considerations for reshoring active pharmaceutical ingredient (or "API") and finished drug product manufacturing to the United States. The episode features Members of the Firm Delia Deschaine and Neil Di Spirito and is hosted by attorney Bonnie Scott. Listen Here (Source: Epstein Becker Green)
---
The Rise Of Gene & Cell Therapy, Need For In-House Production Facilities – Since 2018, our team has seen a dramatic increase in gene and cell therapy projects, many of which are remarkably similar in their scale, employment profiles and investment requirements. As biopharma companies urgently seek expansion sites in hubs across the U.S., we have identified emerging location demands and other important trends. Read More (source: BLS & Co.)
---
LISTEN: Jay Biggins Discusses the Future of the Life Sciences Industry
Jay Biggins, executive managing director at BLS & Co., recently discussed the life sciences sector with Joseph Fetterman at Colliers International. Tune in to hear more about infrastructure development, in-house production facilities and innovations & research. Video here (source: BLS & Co.)
Indy Inks Two Life Sciences Deals for $132 Million
---
River Ridge Showing No Signs of Slowing Down
The pandemic is not slowing interest in the River Ridge Commerce Center, the former Indiana Army Ammunition Plant property that is being transformed into a massive business and distribution hub. Read More (Inside Indiana Business)
---
IU Health to add eight blocks to downtown campus, build new $1.6B hospital
The expansion will add 44 acres to the campus, extending it south to 12th Street and west to Interstate 65.
---
Keep an eye out for cold-chain distribution projects related to COVID vaccine distribution and some grocery opportunities too (source: Site Selection).
---
Statistic overheard at a Site Selectors Guild event – 67% of future projects (nationally) will be in the life sciences/biotech followed by 51% in manufacturing.
---
European medical firm enters U.S. via Noblesville – (Source: IBJ) Luxembourg-based B Medical Systems is a European medical refrigeration and transportation company opening a 10,000-square-foot warehouse and sales office in Noblesville.
---
Colliers: "The Impact of SARS-CoV-2 on the Life Sciences Real Estate Sector" — addresses five immediate trends we expect to see as we navigate COVID-19. (register to download)
---
Cushman & Wakefield Report: Future of Workplace and The Life Sciences: Covid 19 Report
---
Despite Pandemic, Southeast Indiana Seeing Economic Development Interest
---
Massachusetts "State of Possible 2025" Strategic Plan for the Life Sciences Sector
---
---
---
---
---