IHIF Announces Rep. Jackie Walorski as 2019 Legislator of the Year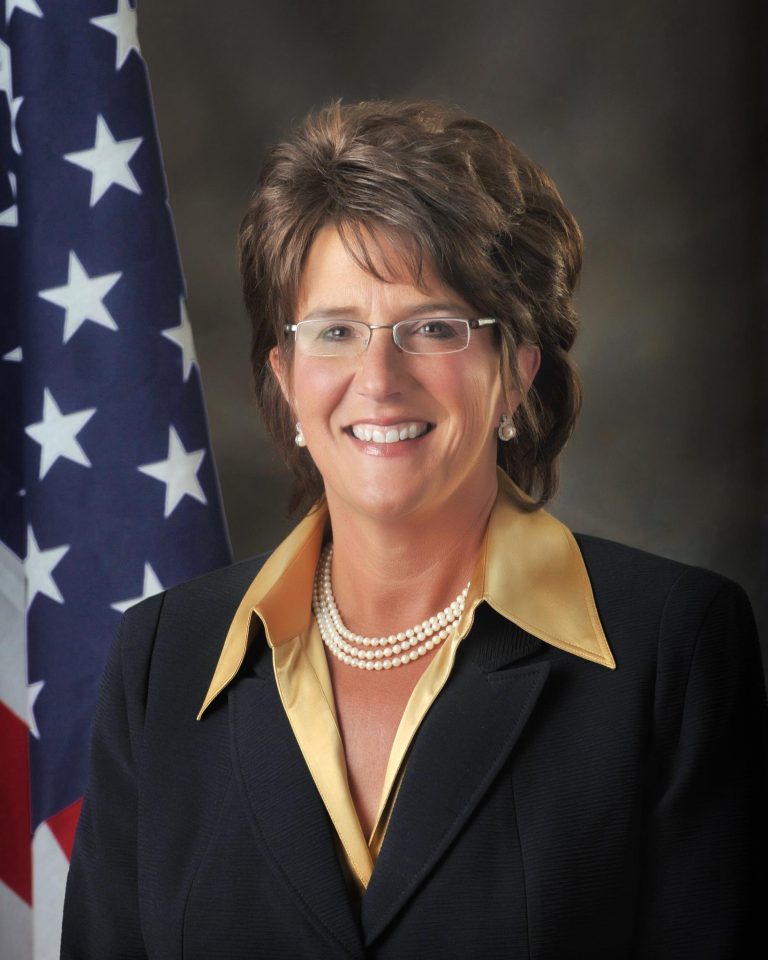 October 1, 2019 – INDIANAPOLIS – The Indiana Health Industry Forum is pleased to announce Representative Jackie Walorski (IN-2) as the group's 2019 Legislator of the Year. Rep. Walorski has been a strong and vocal leader in the effort to repeal the Medical Device Tax and her backing for this issue has generated tremendous bipartisan support across the U.S. House of Representatives. In her district and across the state, she has demonstrated her commitment to supporting Hoosier patients through her backing of innovation driven public policy.
"I am thrilled to be able to recognize Rep. Walorski's leadership in the effort to repeal the onerous Medical Device Tax, impacting so many companies across the state of Indiana", said Kristin Jones, President and CEO of the Indiana Health Industry Forum. "We have stood behind her for years now, in the push for the full repeal of a tax that is driving both manufacturing and research and development investment away from Indiana and the U.S.".
"Hoosiers are proud to be leaders in medical innovation, and countless patients depend on products developed and manufactured here in Indiana," Congresswoman Walorski said. "That's why I've led the bipartisan fight to stop the job-killing medical device tax, which would stifle innovation and limit patient access to the lifesaving technologies they need. I'm honored to be named the Indiana Health Industry Forum's 2019 Legislator of the Year, and I look forward to continuing our work together to protect patients and Hoosier workers."
Indiana is a large and important player in the U.S. medical device industry. With more than 300 companies employing over 20,000 Hoosiers in high-wage jobs, the industry is a major contributor to the state's life science economy. The 2.3% excise tax on medical device sales applies to a manufacturer's revenues – not profits – and is particularly harmful to medical technology innovators and smaller companies. Most recently, Rep. Walorski, Rep. Ron Kind (WI), Rep. Scott Peters (CA), and Rep. Richard Hudson (N.C.) introduced H.R. 2207, The Protect Medical Innovation Act of 2019.
IHIF made the announcement and presented the award at it's 2019 Annual Meeting held today in Indianapolis. Previous IHIF Legislator of the Year award recipients include: Rep. Trey Hollingsworth (2018), Senator Joe Donnelly (2017), Representative Larry Bucshon and State Senator Patricia Miller (2016), Representative Susan W. Brooks (2015), and State Representative Ed Clere (2014) and State Senator Brandt Herschman (2014).
About IHIF:
IHIF is Indiana's bio+med tech trade association. The diverse members of the Indiana Health Industry Forum generate the collective voice of the state's health and life science industry. Our mission is to connect key stakeholders to: enhance business networks, advocate for member interests, develop workforce skills, and provide strategic vision in the interest of growing the state's health industry economy and reputation. To learn more, please visit www.ihif.org.
###