Indiana's Radiopharmacy Sector
Cancer Research In Indiana
Indiana University
IU Health Simon Cancer Center
https://iuhealth.org/find-locations/iu-health-simon-cancer-center
The IU Health Simon Cancer Center is located in the heart of Indianapolis. Our researchers offer world-class, state-of-the-art programs in cancer research. These programs meet rigorous criteria set by the National Cancer Institute. The National Cancer Institute has designated our center as a comprehensive cancer center. We're Indiana's only NCI-designated comprehensive cancer center. To achieve that recognition, we're committed to developing research programs, faculty and facilities. The goal of this work will lead to better approaches to prevention, diagnosis and treatment of cancer.
University of Notre Dame
Harper Cancer Research Institute
https://harpercancer.nd.edu/
Located in South Bend, Indiana, HCRI researchers are dedicated to conducting innovative and integrative research that confronts the complex challenges of cancer. From common malignancies to rare and recalcitrant cancers, researchers at the University of Notre Dame and Indiana University School of Medicine – South Bend are united in multi-disciplinary teams with a common goal: to increase the survival of all patients diagnosed with cancer.
Purdue University
PU Center for Cancer Research
https://www.purdue.edu/cancer-research/
Since 1978, the Purdue University Center for Cancer Research has been a National Cancer Institute-designated basic research cancer center. Only seven institutions in the United States have earned this title. Being a basic research center means we don't treat cancer patients directly. Our work focuses on investigating cancers where they begin — at the cellular level — to investigate the cause of and cure for one of the most devastating diseases of our time.
Doctors and scientists throughout the world use our discoveries to develop methods, medicines, and medical devices to save and enhance patients' lives.
Walther Cancer Foundation
https://www.walther.org/
The Walther Cancer Foundation supports and promotes interdisciplinary and inter-institutional cancer research both bench and clinical, the latter encompassing clinical trials as well as behavioral studies as part of our commitment to Supportive Oncology. Our goal is to help build cancer programs that provide tangible benefits by expanding the world's scientific knowledge, by saving lives and by offering hope to patients and their families.
Purdue University
Nuclear Pharmacy Programs
https://nuclear.pharmacy.purdue.edu/

Videos
News

POINT to Present on its Pan-Cancer FAP-Alpha Targeted Program at AACR – A phase 1 therapeutic trial using 68Ga-PNT6555 for imaging and 177Lu-PNT6555 for therapy is planned for summer 2022. Abstract accessible at https://buff.ly/3xgaB1a (Source: @PointBiopharma)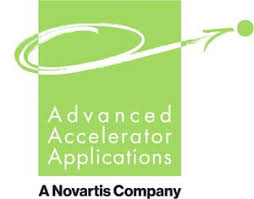 Novartis' radiopharma drug wins approval in tough-to-treat prostate cancer patients
The FDA approved Lu-PSMA-617, Novartis' radioligand program acquired in the $2.1 billion buyout of Endocyte back in 2018, to treat PSMA-positive metastatic castration-resistant prostate cancer. Novartis will brand the drug as Pluvicto, and a spokesperson told Endpoints News that the drug's wholesale acquisition cost will be set at $42,500 per dose. Read More (Source: Endpoints)

POINT Biopharma Provides Update on Manufacturing, Supply Chain and Late-Stage Programs
POINT Biopharma Global Inc. (NASDAQ: PNT) (the "Company" or "POINT"), a company accelerating the discovery, development, and global access to life changing radiopharmaceuticals, today announced business progress updates, including the completion of its Indianapolis, Indiana production facility, as well as the scheduled presentation of dosimetry data from the lead-in cohort of the Company's Phase 3 trial in mCRPC at the 2022 SNMMI Mid-Winter & ACNM Annual Meeting, taking place February 25-27, 2022. "With our facility now operational, POINT is one of the only pharmaceutical companies globally positioned to manufacture radiopharmaceuticals on a commercial scale," said Dr. Joe McCann, CEO of POINT Biopharma. "Our team's significant experience and expertise in the development of radiopharmaceuticals is highlighted by the consistency and speed of our execution of the SPLASH trial. These unique core strengths position POINT to be a leader in this burgeoning modality." Read More (Source: POINT Biopharma)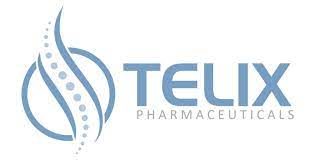 Telix FDA Approval Strengthens Radiopharma in Indy
Industry experts say Indiana is emerging as a powerful hub for nuclear medicine, and the most recent fuel to be added to the fire is Telix Pharmaceuticals earning approval from the U.S. Food and Drug Administration to launch its first commercial product. Full Story (Source: Inside Indiana Business)
Telix Head of Marketing for the Americas Jason Kaufmann says, because radiopharmaceuticals have such a short shelf life, it's clear why nuclear medicine is exploding in central Indiana. Listen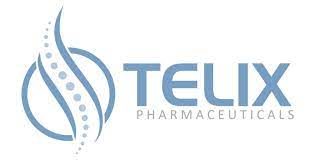 Pharma Company Lands FDA Approval for Imaging Product
An Australian pharmaceutical company with a major presence in central Indiana has hit a major milestone. Telix Pharmaceuticals Inc., which has its U.S. headquarters in Fishers, has received approval from the FDA for its lead prostate cancer imaging product. Read More (Source: Inside Indiana Business)

French Life Sciences Company Expanding to Brownsburg
A biotechnology company headquartered in France has chosen central Indiana for its second U.S.-based manufacturing facility. Orano Med LLC plans to initially invest more than $15 million to acquire and equip the former Mainstay building in Brownsburg and create about a dozen jobs.
The company says the facility will be used to manufacture and distribute radiopharmaceuticals to treat cancer. The therapies will be delivered to hospitals throughout the country. Read More (Source: Inside Indiana Business)

Purdue Adds On-line Master's in Nuclear Engineering
Purdue University is adding a master's degree in nuclear engineering to its online engineering graduate programs. Beginning this fall, Purdue says the Master of Nuclear Engineering program will be offered and taught by the same faculty who teach on Purdue's flagship campus.
Purdue says the MNE course topics include nuclear materials, nuclear reactor physics and theory, nuclear engineering systems, fusion, thermal hydraulics and safety, and radiation and security. Read More (Source: Inside Indiana Business)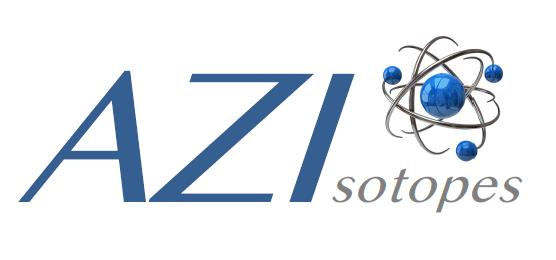 Medical Isotope Manufacturer Ramping Up in Miami County
Signs now adorn the side of a nondescript building at the Grissom Aeroplex business park in Bunker Hill that give passersby a slight indication of the life-changing medical work that will be conducted inside.
Life sciences company AZIsotopes Corp. has begun running tests on its massive cyclotron in the facility along U.S. 31 in Miami County where the company will produce medical isotopes. Read More (Source: Inside Indiana Business)

Indy Company Receives Key Approval for New HQ
A radiopharmaceutical company has received a key authorization for its new headquarters in Indianapolis. SpectronRx, a contract development and manufacturing organization, has received a materials license from the U.S. Nuclear Regulatory Commission, which will allow it to handle special nuclear material in chemical or physical form. SpectronRx specializes in theranostics, which are therapies that use a small amount of radioactive material to both diagnose and treat different diseases at the cellular level. The company was originally founded in South Bend before moving to Indy. Read More (Source: Inside Indiana Business)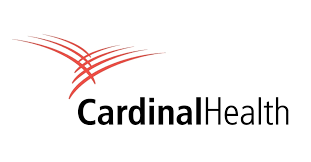 Cardinal Health Expanding Indy Presence
An Ohio-based radiopharmaceutical contract manufacturer is growing its operations in Indianapolis. Cardinal Health has announced plans for a multi-million-dollar expansion that will include the addition of nearly 100 jobs. Tiffany Olson, president of nuclear and precision health solutions at Cardinal, says the expansion is the result of an increasing demand for theranostics, which are used for both the diagnosis and treatment of a disease at the cellular level. Read More (Source: Inside Indiana Business)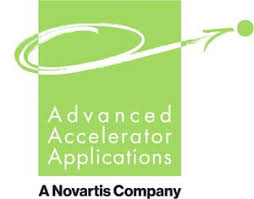 Location Key for Indy Life Sciences Plant
The USA general manager for New Jersey-based Advanced Accelerator Applications says the company chose Indianapolis for its planned $72 million manufacturing facility because of the unique nature of the drug it will produce. Mike Rossi says the radioligand therapies used to treat cancer have a very short shelf life, which is why the company needed a more centralized location. "This location, close to the Indianapolis International Airport and the major ground transportation hubs around the facility, ensures that our medicines can be manufactured, packaged, transported and administered to patients anywhere in North America within 72 hours." Read More (Source: Inside Indiana Business)

BioPharma CEO: "No Choice" But Indy
The chief executive officer of Canada-based POINT Biopharma says location was critical in choosing Indianapolis for the company's first U.S. manufacturing facility. Dr. Joe McCann says central Indiana's logistics infrastructure, including the massive FedEx Express Indianapolis Hub, was key for the company, which makes products that have a short shelf life. POINT announced Tuesday it is investing more than $25 million to purchase and renovate the facility and create more than 100 jobs by the end of 2024.
Read More (Source: Inside Indiana Business)

Nation's First Digital Nuclear Reactor Dedicated at Purdue
The country's first all-digital nuclear reactor sits inside a science building on the campus of Purdue University, ready for scientists and students alike to advance the study of nuclear power. A ribbon-cutting ceremony took place on the West Lafayette campus to celebrate the conversion of Purdue University Reactor Number One from an analog to a digital format.
That process took four years to complete and required licensure from the U.S. Nuclear Regulatory Commission to ensure the safe use of radioactive materials. "There was a large regulatory hurdle to overcome," said Clive Townsend, the supervisor for Purdue University Reactor Number One.
Read More (Source: Inside Indiana Business)