Dale Buuck – General Manager, RJE Business Interiors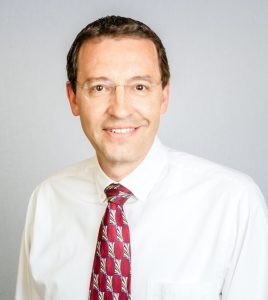 The newest addition to RJE's senior leadership team is Dale Buuck, General Manager of the Fort Wayne market. Dale paves the way for success in this quickly growing market through his strong professional background in business development and a vast network of northeast Indiana corporate and community leaders. While this Fort Wayne native is rooted in his hometown, Dale has a passion for travel and loves to share stories from his international adventures. Dale shares the RJE passion for philanthropy and dedicates his time outside of work to supporting the Lutheran Social Services of Indiana.
Previously, Dale joined the Indiana Economic Development Corp. (IEDC) in 2015 as senior director of business development where he oversaw oversee the IEDC's offices in China, Europe and Japan and was responsible for strengthening Indiana's economic relations outside the United States.  Before joining the IEDC, he was vice president of business development at the Northeast Indiana Regional Partnership, and held various positions at companies including Magnavox and Raytheon Corp.