Dale Buuck – President and CEO, Whitley Co. Economic Development Corp.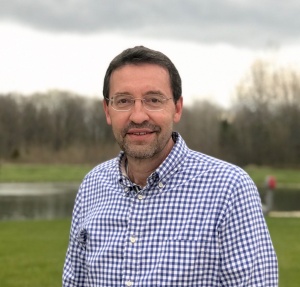 Dale Buuck joined the Whitley County Economic Development Corporation (EDC) as president in April 2020.
Before joining the Whitley County EDC team Buuck served as the international sales manager for Swivellink, a manufacturing company of mounts, conveyors, guarding and more. He previously served as vice president of International Business Development for the Indiana Economic Development Corporation.
Buuck earned his bachelor's degree from Ball State University and his master of business from the University of Saint Francis and has extensive experience with economic development locally at the Northeast Indiana Regional Partnership and the Indiana Economic Development Corporation
Some Noteworthy Qualifications
Numerous sales trips promoting Indiana; IEDC, utility partners and Indy Partnership
More than 100 attraction leads generated and issued over the past five years
More than 300 individual prospect company meetings in the past five years
2010 International Economic Development Council promotional award for FDI brochure
Experience with DOD, DOE and DOT contracts and reporting requirements
Extensive negotiation and billing background with the federal government on multi-year multi-million dollar contracts
Purchased and sold manufacturing facilities and orchestrated facility move with minimal production disruption
Secured multi-million dollar lines of credit and facility financing for start-up company
Negotiated product liability insurance coverage for truck manufacturer
Established truck dealerships in south east and west and parts and distribution outlets throughout the eastern United States.