Diana Caldwell – President, CEO, and Founder, Amplified Sciences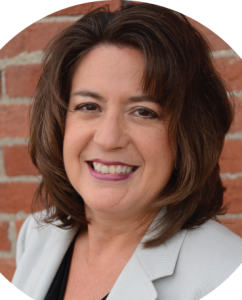 Diana Caldwell is the President, CEO and co-founder of Amplified Sciences, a startup life science diagnostics company focused on accurately detecting and pre-empting the risks of debilitating diseases, including lethal cancers and organ loss with R&D operations in Purdue Research Park. She is a recognized life science entrepreneur with over 25 years of experience in both large corporate and small entrepreneurial environments. Throughout her career, she has successfully driven organizational growth, developed and implemented strategic business plans, and directed successful teams.
Early in her career, she worked for Eli Lilly for over 15 years in a variety of general management roles.
Diana founded Pensar Ideas in 2009 and recently re-instated the company in 2018. Pensar Ideas is a business consultancy practice focused on business planning and strategy, interim CEO/COO services, business operations support, commercialization strategy, and sales and marketing support for life science companies. She also serves as an Entrepreneur in Residence for the Purdue Foundry startup community.
In 2010, Diana co-founded Pearl Pathways where she led the company as President and CEO and oversaw all business operations, business development, legal, and financial functions.
Diana also lends her talents to several community organizations and not-for-profits including IHIF, IU Kelley School's Life Sciences Advisory Board, The ARC of Indiana Foundation, Senator Lugar's Fund for Hoosier Excellence, WBENC, and Butler University College of Business Marketing Board.
Specialties: Leadership, Business Strategy, Commercialization Strategy, Life science product development, Diagnostics, IVD, medical devices, Pharmaceuticals, Biologics, Regulatory approval processes, Quality compliance systems, Clinical research, Clinical trials, IRB, Business Planning, Marketing, Sales, Business Development, Operations, Financial modelling, General Management