Entrepreneurship Resource Portal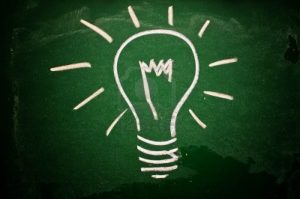 IHIF's Entrepreneur Resource Portal is a repository of connections and tools geared towards growing health science companies.  Can't find something?  Just send us a note at info@ihif.org and we'll try to track it down!
Development Pathways and Timelines
Understand the unique challenges and milestones that come with starting a health science business.
Biopharma development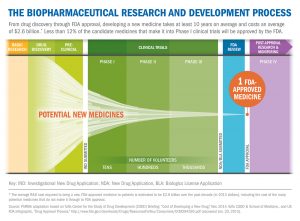 Device Development

Health IT Assessment
HIMSS Value Suite – Guide and resources to maximize clinical, operational and financial outcomes for digital health companies
Starting a Business
Writing a Business Plan – Interactive Template from US SBA – https://www.sba.gov/tools/business-plan/1
Indiana Small Business Development Centers – http://isbdc.org/services/
Indiana Secretary of State – Business Services – http://www.in.gov/sos/business/index.htm
Starting A Biotech Company: What Every Entrepreneur Needs to Know (EBD Group, registration required) – http://get.knect365.com/biotech-startup-manual/
TIP: Search the IHIF member directory to find: Attorneys, Banks, Business Services
Funding/Financial
BIO Partnering Service FREE for IHIF and BIO Members at JPM 2018
IHIF Member Discount Available for BIO Investor Forum
Gust.com – Gust connects start-ups with the largest collection of investors across the world.
Chemical Angel Network – http://www.chemicalangels.com/
BioCrossroads – http://www.biocrossroads.com
VisionTech – http://visiontech-partners.com/
Elevate Ventures – Business Assistance/SBIR/STTR Matching Grants – http://www.elevateventures.com/entrepreneurs/investment-funding/
BIO Report: Emerging Therapeutic Company Investment and Deal Trends
Pitch Deck Tips for Biotech and Medtech Start-Ups – https://www.massbio.org/news/blog/pitch-deck-tips-for-biotech-and-medtech-start-ups-132865
Indiana Economic Development Corp – Investment Incentives, Grants, Tax Credits – http://www.iedc.in.gov/
SBIR.gov – About the SBIR/STTR Program – data, statistics – https://www.sbir.gov/
Electronic submissions requirements for SBIR grants – https://sbir.nih.gov/apply/electronic-submission
SBIR/STTR program at the National Cancer Institute – https://sbir.cancer.gov/
NIAID – https://www.niaid.nih.gov/grants-contracts/sample-applications#r43r44  sample applications
TIP: Save your cash!  Use BIO Business Solutions – Discounts and Savings through IHIF Membership
TIP: ShareVault Whitepapers – How Equity Crowdfunding Can Help Life Science Companies – https://www.sharevault.com/resources/white-papers
Workforce
IHIF Career Center – Post open positions and search candidates – http://careers.ihif.org/
Bloomington Life Sciences Partnership Job Board – https://bloomingtonlifesciences.com/jobs/
Indy Partnership Life Sciences Sector Data – http://indychamber.com/economic-development/life-science/
Life Science Job Applicants (applicants/desired wage data) – http://indychamber.com/files/9114/6730/0333/Life_Sciences_Job_Applicants.pdf
Writing Effective Job Descriptions – https://www.sba.gov/starting-business/hire-retain-employees/writing-effective-job-descriptions
Common Job Description Mistakes – Employment Enterprises, Inc. – http://blog.eeihr.com/common-job-description-mistakes
Job Description Template and Sample Job Descriptions for Common Positions – http://www.businessballs.com/jobdescription.htm
Writing Employee Handbooks – SBA – https://www.nfib.com/Portals/0/PDF/AllUsers/legal/guides/NFIB-employee-handbook-guide-WEB-2017.pdf
Indiana Internet – https://indianaintern.net/
TIP: Search the IHIF Member Directory to find: Employment and Professional Placement agencies, Business Services
Networking/Finding Partners
Eli Lilly Open Innovation Portal – https://openinnovation.lilly.com/dd/
Indiana University "Find an Expert" Faculty Database – https://news.iu.edu/iu-experts/
Genesis Plastics: Contract Manufacturing Roadmap – https://genesisplasticswelding.com/contract-manufacturing-a-roadmap-for-oems/
TIP: ShareVault White Papers – How to Win at the Partnering Game, Building a Better Partnering Presentation, Essential Steps to Successful BioPharma Partnering – https://www.sharevault.com/resources/white-papers
TIP: Be sure to check out all the ways IHIF can help you connect: locally, nationally, and globally!  IHIF Member Resources:  LinkedIn Group, IHIF Newsletter, Annual Meeting, Life Sciences Luncheons, MOMENTUM
Lodestone Insights – Shop and compare conferences and trade shows, brand tracking and sales prospecting, and custom analysis and reports.  Make the most of your time, energy, and resources.  Know before you go.  http://hello.lodescore.com/
TIP: Sign up for free industry newsletters: BIO SmartBrief, AdvaMed SmartBrief,  Businesswire newsfeeds
License New Technologies
Purdue Office of Technology Commercialization – Available Technologies – https://www.prf.org/otc/technologies/index.html
University of Notre Dame Tech Transfer Office – https://ott.nd.edu/
IU Research and Technology Commercialization – http://iurtc.iu.edu/
Managing IP
TIP: ShareVault Whitepapers: Moving to the Cloud: Protecting IP in the Borderless Enterprise – https://www.sharevault.com/resources/white-papers
US Patent and Trademark Office – https://www.uspto.gov/
TIP: Search the IHIF Member Directory to find:  IP Attorneys, Business Services
Regulatory Affairs
Start Here: US FDA – US Food and Drug Administration Home Page – https://www.fda.gov/
ClinicalTrials.Gov – ClinicalTrials.gov is a registry and results database of publicly and privately supported clinical studies of human participants conducted around the world.- https://clinicaltrials.gov/
NIH/FDA Clinical Trial Protocol Template – http://osp.od.nih.gov/under-the-poliscope/2017/05/perfect-harmony-nih-fda-clinical-trials-protocol-template
The Ultimate Guide to Medical Device CAPA (with checklist) – Source: Greenlight Guru
TIP: Search the IHIF Member Directory to Find: Regulatory Affairs Assistance, Attorneys, Business Services
International
Visas – Perry International – https://perryvisa.com/
HS Codes – http://www.foreign-trade.com/reference/hscode.htm
NAICS Codes – https://www.naics.com/search/
US Department of Commerce – https://www.youtube.com/watch?v=0IvbSP_oemQ
Indiana District Export Council – http://www.indianadec.com/
Foreign Market Research – https://www.export.gov/Market-Intelligence
Foreign Targets (IN based export management company) – http://www.foreigntargets.com/
Pacific World Trade – Import/export trading company – specializing in trade with China – http://www.pacificwordtrade.com
Luna Language Services – https://luna360.com/
LTC Language Solutions – https://ltclanguagesolutions.com/
Scottish Lifesciences Association – http://www.scottishlifesciencesassociation.org.uk/
Zhejiang Health Services Promotion Council – http://www.zchsp.org/index_en.aspx
Global Indy Business Resource Center – https://indychamber.com/economic-development/global-indy/global-indy-business-center/
TIP: Search the IHIF Directory for: Banks, Export Assistance, Translation/Interpretation
Biopharma development pathway – showing global decision/action points
Marketing and Business Development
Tips for Writing a Press Release (BusinessWire) https://www.businesswire.com/portal/site/home/how-to-write-press-release/
8 Tips For Writing a Great Press Release – http://www.huffingtonpost.com/zach-cutler/press-release-tips_b_2120630.html
Inside Indiana Business – Business news and press releases from around Indiana http://www.insideindianabusiness.com
Indianapolis Business Journal – https://www.ibj.com/
TIP: Consider advertising in BioFutures
Miscellaneous
Requires LinkedIn Group membership in LIMS Forum – Free, cloud based ELN for research (called sciNote) available to everyone in this group. To see the ELN and start using it for yourself, visit: http://www.limsforum.com/scinote/
---
Harnessing High-Throughput Imaging Webinar
Discover how high-throughput imaging of cells and tissues can be used to capture large amounts of phenotypic data with high spatial and temporal resolution. – 
View recorded webinar
Watch "Harnessing High-Throughput Imaging" to learn from leading professionals showcasing cutting edge high-throughput imaging pipelines and discussing their applications in biological research and therapeutic discovery.
Speakers include:
Steven Finkbeiner from the Gladstone Institute at UCSF and Anne Carpenter from the Broad Institute of MIT and Harvard.
This webinar is sponsored by IHIF and BIO's preferred Research Grade Microscope Systems provider, Nikon Instruments.
---