Entrepreneurship Resource Portal
IHIF's Entrepreneur Resource Portal is a repository of connections and tools geared towards growing health science companies. Can't find something? Just send us a note at info@ihif.org and we'll try to track it down!
For COVID related news and resources, please visit our COVID-19 Toolbox
---
Development Pathways and Timelines
Understand the unique challenges and milestones that come with starting a health science business.  Right click to download images.
Biopharma development Pathway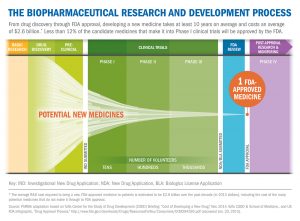 Biopharma development pathway – showing global decision/action points
Device Development Pathway

Health IT Assessment – HIMSS Value Suite – Guide and resources to maximize clinical, operational and financial outcomes for digital health companies
National Cancer Institute's SBIR Resource Page – a set of curated links that are relevant for early-stage companies developing oncology-related technologies.
BONEZONE: 6 Best Practices for Successful Product Development and Commercialization (also good advice for medical technologies in general)
Starting a Business
IHIF is aligned with the Indiana Small Business Development Center Network to provide complimentary services to new life science companies.  Please check in with your regional ISBDC office to learn more about the services and assistance available to those starting new businesses.
Writing a Business Plan – Interactive Template from U.S. Small Business Administration 
Indiana Secretary of State – Business Services – http://www.in.gov/sos/business/index.htm
Starting A Biotech Company: What Every Entrepreneur Needs to Know (EBD Group, registration required) – http://get.knect365.com/biotech-startup-manual/
NorthOne Blog: How to start a Business in 10 Steps
TIP: Search the IHIF member directory to find: Attorneys, Banks, Business Services
Funding/Financial
Elevate Ventures – Elevate Ventures exists to create sustainable cultures and infrastructure across Indiana that support the ongoing development and success of entrepreneurs. Our vision is to be regarded as a critical guide, resource and community catalyst for developing high-performing, high-growth, Indiana-based businesses.
Indiana University Philanthropic Venture Fund – This open-ended evergreen fund makes equity investments in early-stage companies that have strong ties to IU.
Gust connects start-ups with the largest collection of investors across the world.
BIO Report: Emerging Therapeutic Company Investment and Deal Trends
MassBio: Pitch Deck Tips for Biotech and Medtech Start-Ups 
Indiana Economic Development Corp – Investment Incentives, Grants, Tax Credits
SBIR.gov – About the SBIR/STTR Program – data, statistics 
NIAID –  sample applications
TIP: Save your cash!  Use BIO Business Solutions – Discounts and Savings through IHIF Membership. 
TIP: ShareVault Whitepapers – How Equity Crowdfunding Can Help Life Science Companies – https://www.sharevault.com/resources/white-papers
Workforce
Writing Effective Job Descriptions – SBA
Common Job Description Mistakes – Source: Employment Enterprises, Inc.
Job Description Template and Sample Job Descriptions for Common Positions – Source: BusinessBalls
Writing Employee Handbooks – SBA 
TIP: Search the IHIF Member Directory to find: Employment and Professional Placement agencies, Business Services
Networking/Finding Partners
TIP: Be sure to check out all the ways IHIF can help you connect: locally, nationally, and globally!  IHIF Member Resources:  LinkedIn Group, IHIF Newsletter, Annual Meeting, Life Sciences Luncheons…
Indiana University "Find an Expert" Faculty Database – https://news.iu.edu/iu-experts/
Genesis Plastics: Contract Manufacturing Roadmap – https://genesisplasticswelding.com/contract-manufacturing-a-roadmap-for-oems/
TIP: ShareVault White Papers – How to Win at the Partnering Game, Building a Better Partnering Presentation, Essential Steps to Successful BioPharma Partnering – https://www.sharevault.com/resources/white-papers
TIP: Sign up for free industry newsletters: BIO SmartBrief, AdvaMed SmartBrief,  Businesswire newsfeeds
License New Technologies
Managing IP
TIP: ShareVault Whitepapers: Moving to the Cloud: Protecting IP in the Borderless Enterprise – https://www.sharevault.com/resources/white-papers
US Patent and Trademark Office – https://www.uspto.gov/
Exclusivity agreement (template) – source: Rocket Lawyer
TIP: Search the IHIF Member Directory to find:  IP Attorneys, Business Services
Regulatory Affairs
Start Here: US FDA – US Food and Drug Administration Home Page 
ClinicalTrials.Gov – ClinicalTrials.gov is a registry and results database of publicly and privately supported clinical studies of human participants conducted around the world.
The Ultimate Guide to Medical Device CAPA (with checklist) – Source: Greenlight Guru
Clinical Trials Agreement – Source: Rocket Lawyer
TIP: Search the IHIF Member Directory to Find: Regulatory Affairs Assistance, Attorneys, Business Services
Marketing and Business Development
8 Tips For Writing a Great Press Release 
Inside Indiana Business – Business news and press releases from around Indiana 
TIP: Consider advertising in BioFutures
Export/International Development
US Commercial Service – Healthcare Resource Guide
The Healthcare Technologies Resource Guide provides in country market intelligence from U.S. Healthcare specialists around the world. In each market briefs you can expect to find information on:
Market Entry | Current Market Trends | Main Competitors | Current Demand | Registration Process Reimbursement | Barriers | Procurement and Tenders | Local Associations | FAQ'S | Statistical Snapshot
These market intelligence reports have recently been updated and are available to you in the button below.
Resources on How to Export and Find New Markets