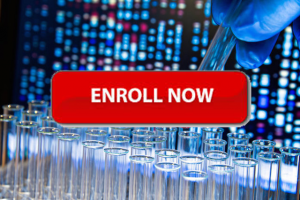 Please join the members of the Indiana Health Industry Forum and be part of the collective voice of the state's health science industry.  Together, we will continue to build statewide connectivity, advocate for member interests, develop workforce skills and build Indiana's economy by providing strategic vision.
Networking
IHIF provides networking assistance between members and the industry broadly.  In our role as a convening organization, we strive to provide a variety of networking opportunities and support programs such as our Life Sciences Lunch Series and Annual Members Meeting.  IHIF also works with individual members to identify specific resources and provide referrals.
"Our Company needed to relocate to larger premises within a restricted time frame. We quickly realized that we would require professional assistance and contacted IHIF for advice.  We were put in touch with exactly the right broker and a laboratory moving specialist that took care of every detail of moving our lab.  We would highly recommend IHF members to consider the member referral network to save time and energy while also minimizing costs and stress associated with solving business critical workplace solutions."
-Paul A. Hyslop, PhD, President and CEO Arkley BioTek LLC
Advocacy
The Indiana Health Industry Forum provides guidance and leadership on public policy issues that contribute to innovation in the health science sector, deliver therapies to patients in need, and further the development and growth of our member companies. IHIF works at the federal and state level and partners with several other organizations and groups to support specific initiatives and legislation.   For More Information
"Partnering with the Indiana Health Industry Forum has been of great value to our coalition. IHIF plays a vital role in helping to raise awareness of industry challenges at the state and federal levels, while fostering the growth of the life sciences in Indiana. Their depth of experience and knowledge is a strong asset to our industry as they continue to support innovation in the Hoosier state."
– Roger Harvey, Hoosiers Work for Health
Events
IHIF presents and supports a variety of educational and networking events throughout the year.  Most IHIF events provide discounted registration fees for IHIF Member companies.
"IHIF allows me to network and collaborate with thought leaders in higher education, research, venture capital and medicine. IHIF is committed to the growth of the life sciences industry in Indiana and supporting developing companies. Participation with Forum activities is a professional requirement for my company."
-Eric C. Anderson, Scientifically Speaking, LLC
Discounts
Through the IHIF Business Solutions Program, our Members have access to products and services negotiated by IHIF and offered at favorable rates and terms to help stretch your dollars further. Learn More
"ImmuneWorks is enrolled in three of the discount programs offered through BIO and the Indiana Health Industry Forum.  We save more than the cost of our membership every year.  These programs are designed especially for health science companies and they make a substantial impact on our bottom line."
-Wade Lange, President and CEO, ImmuneWorks
Company Promotion
Web site link
Your company logo, description, and website links are provided to all members through the online Member Directory. To search for an IHIF member by company name, just use the Search Site finder on the right sidebar.
Life Science Lunch Recognition
New members and renewing members are recognized by name in handouts and on-screen at monthly life science lunch.
IHIF INForum Newsletter
New and renewing members are recognized by name in IHIF's newsletter with circulation of +3,200
IHIF LinkedIn Discussion Group
IHIF Members are invited to join and participate in on-line discussions as part of IHIF's LinkedIN group.
Press Release Posting and Publication
IHIF Member press releases are posted on the IHIF and shared with IHIF's social media network
News and Events Blog
Training Seminars and Course Offerings
Showcase your company's expertise! IHIF Members are encouraged to notify us of upcoming training sessions or seminars they offer to the life science business community.
BioFutures Magazine
IHIF members receive and can advertise in BioFutures, IHIF's annual magazine highlighting themes, stories, companies, and events impacting Indiana's health and life science sector. Additional copies available to members upon request. Useful as an employee recruiting information piece.  BioFutures is also shared as economic development collateral, highlighting Indiana to audiences across the country and around the globe.
"The strategic coverage in BioFutures that Iotron received following its decision to expand its electron-beam operations into Indiana (which include contract sterilization and crosslinking/materials modification) helped generate critical market awareness. Based on the responses we received, it is evident that BioFutures effectively reaches key influencers in the medical device and life sciences industries."
–Jeff Blakely, General Manager, Iotron USA
Services for Entrepreneurs
IHIF provides a variety of information and services especially geared towards entrepreneurs and start-up life science companies.  Learn More
Strategic Vision
The Forum provides industry-driven guidance while maintaining a statewide strategy that feeds economic development.  IHIF Members are encouraged to participate in initiatives and discussions that help drive Indiana's health science sector into the future.
More on Indiana's Statewide Strategic Plan for the Health Science 
Enroll Today